Applying for a university place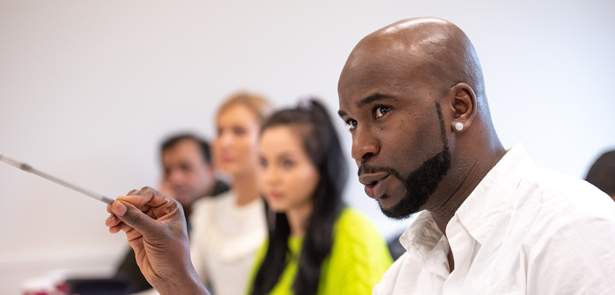 When it comes to applying for a place at university it's always best to plan ahead to ensure the process runs smoothly. University Centre Peterborough have provided this useful guide to help prospective students before they make an application.
Doing your research and planning ahead are essential qualities for all student and this doesn't just apply to when you are studying a degree, but also before you apply for a place at university.
DOING YOUR RESEARCH
The first place where students often start their research is online which can be a minefield of information and not always accurate, as information on many websites can be either out of date or not provided by the university themselves.
When it comes to researching information online, the two most reliable sources will be www.ucas.com which contains information about all degree courses in the UK and the institution's own website, which is www.ucp.ac.uk for University Centre Peterborough.
Other websites such as www.thestudentroom.co.uk can be an excellent resource of information with forums covering virtually every student topic you can think of.
You should ensure that your research does not just rely on looking online. You probably wouldn't buy a house without viewing it beforehand so the same should apply to where you will study – after all, you will spend the next three years there so it should be right for you.
To get a good idea about where to study, you should visit and speak to staff and students in person. The best way to do this is by attending an Open Day which take place on different dates throughout the year. There will be staff and students from courses to speak to plus activities which are put on specially to ensure you get the most of your visit. University Centre Peterborough provide talks on student finance and giving parents essential information as for many students, they are just as important in the decision making process.
The next Open Days at University Centre Peterborough are on the following dates:
Wednesday 17th October 2018, 5.30pm to 8.00pm
Saturday 3rd November 2018, 10.00am to 2.00pm
Thursday 6th December 2018, 5.30pm to 8.00pm
You are advised to register your place in advance at www.ucp.ac.uk/openday but you can also turn up on the day. If you cannot attend an Open Day, then you can look out for Campus Visits or contact them to arrange a personal visit or drop in as they will happily accommodate you.
Every year, University Centre Peterborough have students who started their course elsewhere and return to study locally, as they didn't always do their research beforehand and realise the university UCP right for them before they started.
When researching, there can a temptation to be swayed by statistics and rankings, but regardless of where you apply you need to look beyond the statistics. They can give you an indication of academic standing, but it depends on the individual studying what they can achieve and whether the university is right for them. If looking at rankings for University Centre Peterborough, note they will come under Anglia Ruskin University as their degrees are accredited by them.
HOW AND WHEN TO APPLY
The majority of students who apply for a place at university will attend full-time and they will need to apply directly through www.ucas.com who manage all applications on behalf on all universities. However, if you want to study part-time, then you can contact University Centre Peterborough directly and complete an application form directly from them.
The first deadline to make an application will be 6pm on 15 January 2019, although do not leave it to the last minute as you will want to make sure everything is correct and you provide an excellent personal statement. If you miss this deadline, there is still an opportunity to apply at other times of the year through UCAS Clearing and UCAS Extra, but by applying early you can secure a place of the course and sort out your finances on time.
If you are in Sixth Form or College then they probably go through the application process with you in the autumn term as they will need to confirm predicted grades and references. Mature students or those who have taken a gap year will be able to complete the application process directly through UCAS.
Regardless of how you are applying, if you need any help or advice with your application you can contact University Centre Peterborough at any time and they will be pleased to assist.
Applying for a place at university is very similar to applying for a job and should take between 30 to 60 minutes (if you have prepared in advance). When completing the process online, you will create an account via www.ucas.com and include the following details:
Personal information (including if you have disability/special needs)
Up to five course choices (you will need institution and course codes)
Education history (including GCSE grades and awarding bodies)
Employment history
Personal statement (up to 4,000 characters)
Reference name and contact details
Then finally make a payment (for 2018 applications this was £13 for a single choice or £24 for multiple choices)
WHAT IS A PERSONAL STATEMENT?
This is an opportunity for applicants to sell themselves and say why they want to study a course and what sets you apart from other applicants. This element of the application can be just as important as the qualifications when it comes to securing a place so it is worthwhile putting the time in as it can really make a difference.
The personal statement you submit will have to be between 1,000 to 4,000 characters (not words) so is not very long.
Ensure that you include why you have chosen the course, what skills and achievements you have, your hobbies and interests, any work experience or placements undertaken and what your future plans will be. By starting your personal statement early, it will highlight any gaps you may have and give you time to fill in the gaps.
Before you submit, you should get friends or family to give their views as they know you best so can you useful feedback and ideas you might not have thought of.
WHAT HAPPENS AFTER I APPLY?
After you have applied, you will be able to track the status of your application online via www.ucas.com. There can be a temptation to reply to your first offer, but you should wait until you have received all offers before you reply. It can be relatively quick to receive an offer and you should expect to receive a reply within five working days.
There will be three different types of offers that universities will provide:
Conditional offer – this is the most common where the offer is based on achieving your grades.
Unconditional offer – this is where you have already achieved your grades or the institution offers a place based on predicted grades.
Unsuccessful – don't panic, you can still apply for a different course or wait to apply through Clearing.
Over the past year there has been a dramatic increase in universities offering Unconditional places with 22.9% of 18 year old applicants receiving at least one Unconditional offer as universities are competing to secure places on courses. Schools, colleges and awarding bodies have been sharing their concerns that this can lead to students not achieving their predicted grades as they have already secured their places.
When you have received your offers you then need to reply to the institutions. You will choose one Firm acceptance which indicates your preferred choice (or you applied for one institution), then choose an Insurance acceptance which indicates your second choice and then Decline all the remaining offers.
Before accepting any offers you should check the terms and conditions from the institution as you are entering into a contract as you are liable for the tuition fees. These will be sent with your offer and should be available on the university website if you want to read in advance. It is advisable to read beforehand as they will differ from each institution.
CONSULTING YOUR PARENTS
It should be your choice about what you want to study, but for students under 25 years of age who live at home with parents, they should work out the costs of university beforehand as the finances can impact on where you can afford to study. The Maintenance Loan that students are entitled to is mean tested against parents income as the higher the household income, the more parents are expected to contribute. Students who study locally can often be better off as they save on accommodation, food, bills and travelling compared to students who live away.
For more information about courses at University Centre Peterborough visit www.ucp.ac.uk or call 01733 214466.
Leave a Reply