New opportunities at The Cresset, and more to come…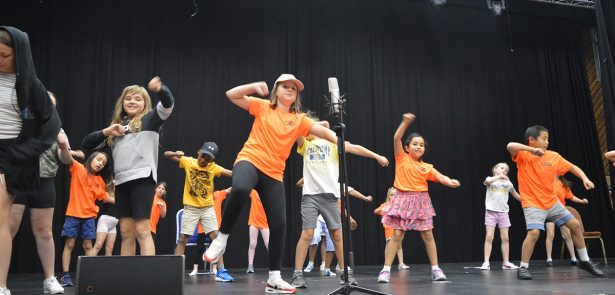 The Cresset's Performing Arts Programme is well established in Peterborough. The venue already stages two primary schools dance festivals a year; the annual Dance On Board event, and a week-long summer school showcasing the work of dance schools from across the city – plus, of course, the annual pantomime which this year saw over 150 young people audition for one of 44 coveted parts performing alongside a star cast in Peter Pan.
Cresset Arts & Theatre School (CATS)
In addition to the established events, the CATS team are looking to increase opportunities in the
performing arts. Whether it's through collaboration with well-established providers like The Young Actors Company, providing new workshops and classes in a range of subjects, or staging a brand-new in-house production (top-secret plans are already underway); CATS' aim is to provide opportunity and break down barriers. Performing Arts Development Officer, Monique Benoiton-Smith said: 'We really want to give everyone who wants it an opportunity to participate. Regardless
of background, education, disability or economic status, we are working to develop a range of opportunities for as many young people as possible. There are some really exciting plans afoot, so watch this space!'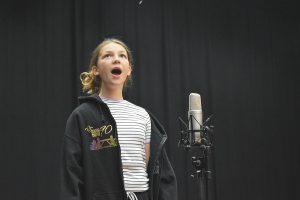 Recent initiatives have included a Queen's Jubilee video project for local primary schools. And during the pandemic, The Cresset delivered free workshops in schools through an outreach programme supporting teachers in creating unique performance pieces – all professionally filmed and available to stream. Spearheading both projects, Monique said, 'The pandemic was really hard for young people. Doing this kind of creative work – giving them the opportunity to express themselves through performance – and to come out of it with a filmed piece they can keep forever was incredibly rewarding. The social, educational and mental health benefits of performing arts are countless, and we were delighted to be able to offer these free opportunities.'
● The Cresset are always looking for new partnerships and collaborations, so if you've got an idea about how to increase opportunities for young people in Peterborough, do please get in touch with them via the website www.cresset.co.uk
The Young Actors Company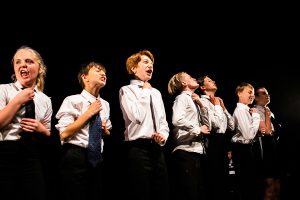 In January, The Cresset welcomes industry-leading organisation, The Young Actors Company (YAC), through its doors, as YAC makes the Bretton venue its new Peterborough home. YAC have been teaching and training children and young actors for over 40 years and offer fantastic opportunities to create, perform and work professionally. From January they will be offering a range of classes from their Stage Academy, Screen Academy, and Workshop sessions.
The Young Actors Company offers:
● A variety of classes throughout the week focusing on TV and Film, Theatre and Radio
● Over 16 theatrical events each year
● A screen acting course like no other – giving Young Actors the opportunity to work behind the camera as well as in front
● A professional agency representing their Young Actors, providing them with the opportunity to work professionally
● For information on the class programme visit www.theyoungactorscompany.com
Leave a Reply