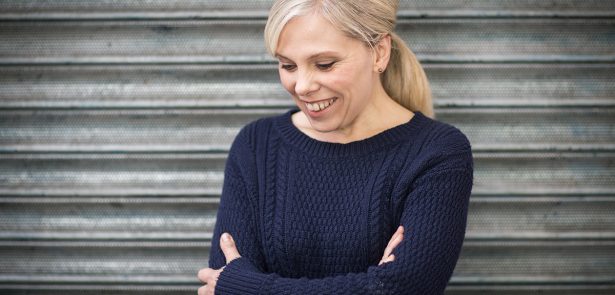 Peterborough Centre for Young Musicians gives all young people a chance to make and participate in music. But who teaches there? Meet Jessica Summers, professional soprano and singing teacher at PCYM!
What is it that you do at PCYM?
I lead the Junior Singers (primary age), the Senior Singers (secondary age) and New Starters 1 & 2 (introductory sessions to music and singing age 4-7yrs). I also give individual singing lessons. I aim for relaxed and enjoyable sessions but my standards are really high! I want the best from my students!
What is your background, and how did you come to be doing this?
I am a trained classical soprano. My first professional singing contract at the age of 21 was in a production of Guys and Dolls in Wandsworth Prison with a mixed cast of inmates and 12 professional singers. I saw how the music, singing and being in the production lifted the self-esteem and the spirits of the men we were singing alongside. From then on I continued my vocal training but I also began training in music education and community music. The two strands have always run parallel in my career. I moved from London to Cambridge in 2016 and applied to PCYM when it started. In a nice coincidence, my husband, a composer and now Professor of Composition at Cambridge Uni, also did all his music training at the CYM in London and our children are at PCYM, so it's in the family, if you like!
What do you do outside of PCYM?
I perform as a soprano specialising in twentieth and twenty first century music. I am also the Vocal Consultant for THAMES, the music hub in Tower Hamlets. I teach singing at Jack Hunt in Peterborough as well as at The Perse in Cambridge and at the university. I am also a passionate advocate of refugees and refugee issues and volunteer with the Cambridge Refugee Group.
Why do you feel singing is important – for children especially?
Singing is about joining: joining with others, joining with your feelings to express them, joining with music and the many affects that music can have. The benefits of singing are well documented: mental health, lung health boosters, improves mind and memory function, stress relief, a sense of camaraderie. For children, the benefits are even more numerous: vocal confidence, the opportunity to make sound when often at school they are told to be quiet, and it is a direct pathway into learning and developing musical skills and musicianship.
How does singing – and performing – change them?
Most often I see singing improve a child's self- esteem. I have a saying that I use on my social media: #EveryVoiceIsValid and I really believe that. Whether you are a Grade 8 Distinction cathedral chorister or an 8-year-old who has just arrived in the UK, to me, your singing voices are of equal importance and my job is to bring out the best in them the best way I know how.
Can anyone sing..?
Yes. Without question!
What have been some of the highlights for you?
Every week is a highlight. I love it! I might take a ball in to play games with Senior Singers to boost their sense of ensemble, or I might take in my small wooden box that is full of songs for the New Starters to choose, or there might be a visit from Froggie, my frog that lives in my PCYM bag, or, perhaps the most popular, I will improvise with the Junior Singers, a breakfast song based on what they ate that morning!
Do you think COVID and lockdowns have shifted our attitude to music and the arts generally?
Those of us who earn our living in the arts had our world turned upside down by Covid. However, the nature of being a musician is that you are flexible and resilient. So, we rolled up our sleeves and did the best we could. It is a credit to PCYM that it carried on and it was a lifeline to some of those children in lockdown. You can't stop the music! However, the reality at the moment is that funding for arts in schools and throughout communities is disappearing and this is what concerns musicians most. The arts landscape in this country is not a bright one which makes PCYM even more vital.

Leave a Reply