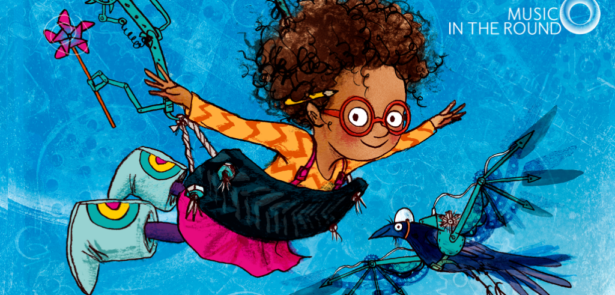 Britten Sinfonia – in partnership with Peterborough Music Hub and musical educationalist Polly Ives – will be touring a new concert with music written specially for Key Stage 1 primary-age children. It's based on the much-loved book Izzy Gizmo, in which a feisty and adventurous little girl finds a way to mend a bird's broken wing using her imagination and inventions. We talked to Britten Sinfonia Learning and Participation Producer Chris Bell and Polly Ives to find out more...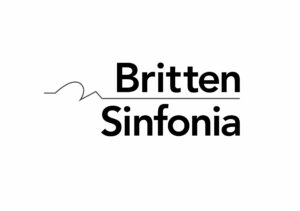 Tell us a bit about Izzy Gizmo and the upcoming schools concert tour
Chris Bell: The way that we've done concerts previously is by taking excerpts from well-known classical pieces and mixing it in with a story-book retelling – we would adapt existing classical concert pieces to the book. However, this time we're going to be performing new, original music by Paul Rissmann [Children's Composer in Residence at Music in the Round] specifically created for the story Izzy Gizmo, written by Pip Jones and illustrated by Sara Ogilvie. It's presented in a way that, I think, is really exciting – I've attended a couple of the concerts when
they played in Sheffield and across Ryedale, and the music is really challenging – but also really interesting, exciting and energetic to listen to! We'll be starting on the week commencing 20 March, and we'll be going to 15 schools across the area.
Polly Ives: Izzy Gizmo itself is absolutely one of the most inspiring and engaging pieces for very young audiences. It combines storytelling, animated illustrations from the books, and new music – the audience is truly engaged whether it's singing, pretending to fly, making vocal sounds and faces, or encouraging the children to take on the character of Izzy Gizmo. She's a young black girl who wants to be an inventor, and she and her Grandpa – who she lives with – go on an adventure to help fix the wing of a bird that's fallen from the trees. Izzy uses her mechanical expertise and curiosity – and we have lots of percussion in it for making and inventing sounds.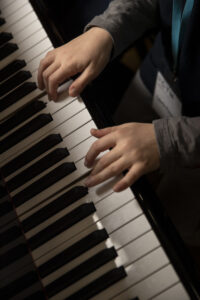 The Britten Sinfonia has built up a fantastic reputation around this kind of venture, hasn't it?
CB: I think the learning participation programme has been running for almost 29, maybe 30 years, so it's very long- established. These concepts have been running for quite a while, too, and they're a really interesting way for us to be able to take musicians on the road; take them
to different schools and engage with that community on a grassroots level, which is really exciting. At the end, I often do or say something to inspire the children to go home, tell their parents or their families what they've heard today, maybe teach their friends and family the songs that they've been involved in, or go to the YouTube video and the Britten Sinfonia website.
Are there opportunities for the children to get more involved in music-making off the back of these concerts?
CB: We have a long-standing relationship with Peterborough Music Hub, and we're actually part of their Saturday music school as well. One of the really exciting things about this project is that there is a CPD (Continuing Professional Development) opportunity for the teachers to be able to work with the students beforehand, which means they get a chance to engage with the songs before the concert. A lot of our work recently has focused around education and community, but we're looking at doing more concerts in Peterborough in the future.
What would you love to see happen as a result of these shows?
PI: From my point of view, it's all about giving a high-quality experience that inspires and engages the children in the music. Also, the children's awareness of linking speech and language, confidence in singing at an early age, successful follow-ons in local opportunities, and so on.
CB: I'm relatively new to my role, but I've been speaking a lot with our players to get to know them, and their journey into music; it is often that one experience of having live musicians and a live ensemble playing to you sparks something magical that you can take forward. And I think now we're looking at it a lot more holistically, as Polly says, looking at literacy, as well as music and combining those elements. I think it makes for something that can be really exciting. It's not, 'We're coming to play music at you and you have to listen', it's: 'Invest in this story, be part of it and engage'. I think that's what's really exciting for me.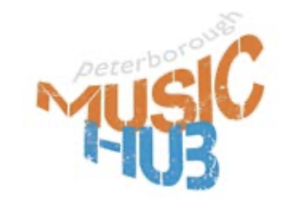 There's a big gap in the school curriculum for a lot of students, where music lessons used to be. Do you find that projects like these are at least helping to plug that hole?
PI: Yes, we have research and evidence that projects like these can really spark a flame for children. It's not just the long-term education – you're also leading the teacher training, embedding music as a tool for learning, not just music for music's sake, but a part of children's everyday learning, and providing an immersive experience.
The Izzy Gizmo concert will tour 15 schools in Peterborough between 20 and 24 March 2023, and will reach around 2,700 children. Co-produced by Orchestras Live.
Music in the Round
'We're just thrilled to be collaborating with Britten Sinfonia on this project, and that the piece we commissioned for our resident ensemble from our Children's Composer in Residence will have a fresh life in another part of the country, having been premiered in our Sheffield home and been enjoyed from Portsmouth to North Yorkshire by school and family groups. Paul Rissmann's brilliant musical retelling of the much-loved story by Pip Jones and Sara Ogilvie is such a delightful tale of perseverance, creativity and friendship, featuring an inspiring young inventor. I'm sure the children of Peterborough will take Izzy to their hearts and we look forward to growing our relationship with Britten Sinfonia – an amazing organisation doing great work who we are proud to be associated with.'
For more information visit peterboroughmusichub.org.uk
Britten Sinfonia
'We're delighted to be working in partnership with Music in the Round to deliver this project with Peterborough Music Hub. Britten Sinfonia have been delivering storybook concerts to schools across East Anglia for ten years. We are so excited to be working with Polly Ives and Music in the Round on this production of Paul Rissmann's Izzy Gizmo by Pip Jones and Sara Ogilvie.'
Leave a Reply