The World's Most Exciting Career Fair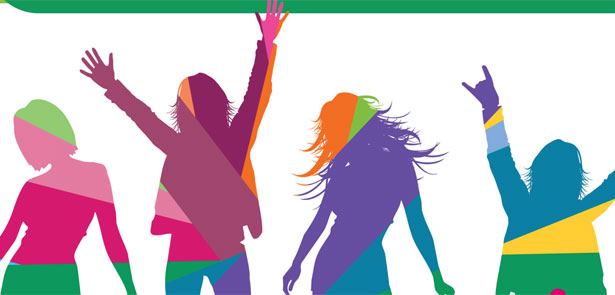 This is your opportunity to be a central part of Peterborough's biggest and best career fair – in fact it's so good that we're calling it 'The World's Most Exciting Career Fair'
On Thursday 18th July we're expecting hundreds of young people aged 15-19 to join us for this City-wide event on Peterborough Embankment. Our venue is a series of Big Tops which are also hosting the city's Willow Festival and Levity comedy Festival during the weekends before and after the fair.
The aim of the career fair is to raise the aspirations of local youngsters and provide them with food for thought on the type of careers available. We want to showcase city businesses and ensure Peterborough people have the skills needed to support the city's economic development in the future.
This is not a jobs fair; it's a career fair. You don't need to have live job opportunities on offer to get involved – this is about the bigger picture: helping young people consider career options, and making sure our city has the right skills that are needed for future business growth.
The career fair will feature:
*       Over 100 employers representing all business sectors on hand to talk
to students about career options as well as the skills they look for when
recruiting.
*       Innovation Tent showcasing the UK's most innovative careers
alongside pioneering new technologies and environmental products.
*       Further and Higher Education providers
*       Apprenticeship opportunities
*       Hands on activities
*       Live music in the main arena
*       CV and interview boot camp staffed by recruitment experts and
careers advisors
*       Enterprise zone with advisers on hand for young people interested in
starting their own business
*       Dragons Den to pitch a business idea
We are looking for businesses to:
*       Book a free stand to showcase your business/industry at the career
fair
*       Come equipped with interactive activities where possible
*       Bring innovative and interesting machinery and equipment to showcase
in our innovation tent
*       Talk to young people about the skills required in your business
sector and the type of roles they could aspire to
*       Sponsor the event – we're looking for donations towards coach travel
to help schools transport students to the event.
We realise you're all busy people, but we hope you feel able to support what
is set to be a fantastic and important event.  The event will run 9.30 –
3.30 on 18 July.
For more information and to get involved please contact Sue Addison:
Tel: 01733 317417 or 07754 516128
This event is being held in partnership with the Peterborough DNA programme
which has brought a £3million grant to Peterborough to help drive the
development of local skills to meet Peterborough's future business needs and
growth ambitions.
Leave a Reply