Peterborough residents win bursary for a Master's degree in Sustainability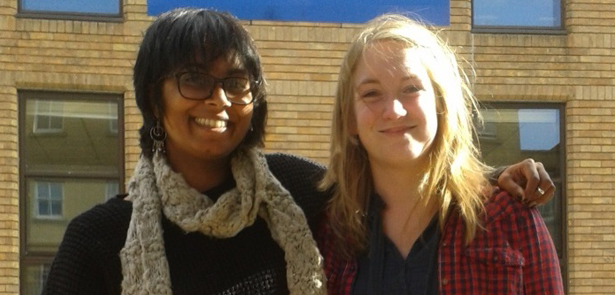 Jennifer Orrell and Nilam Patel are the two Peterborough citizens who have won bursaries to study for a Master's degree in Sustainability, which will help them contribute to developing Peterborough as a city ready for tomorrow's environmental challenges.
The bursary scheme for the MSc Sustainability: Working for Positive Change was launched as part of Peterborough's Future Cities Demonstrator programme, Peterborough DNA.
Both recipients will receive full funding for the partly online course following a very competitive process. The bursary will cover course fees and contribute towards living expenses during five, week-long, residential workshops at Anglia Ruskin University and the Eden Project in Cornwall. Its aim is to enable course participants to become a catalyst for change for a sustainable future.
"After recently completing my undergraduate degree, this bursary is a fantastic opportunity for me to continue my studies in the environmental field. I am also looking forward to working and studying in Peterborough and giving something back to the city that I have spent most of my life in," Jennifer says.
"Having worked in the environment sector for the past couple of years, I have found this bursary for the MSc Sustainability to be a fantastic opportunity to expand my knowledge and understanding to help businesses in Peterborough to work in a more sustainable manner to ensure continuity and increase profits. Without this support from Peterborough DNA I would not be able to attend this course and pass on this knowledge," shares Nilam.
Jennifer and Nilam are the first individuals to be sponsored by Peterborough's Future Cities Demonstrator programme, which aims to develop Peterborough as a future city by investing in, amongst other things, innovation and skills.
Cllr. Nigel North said: "It's great to have Jennifer and Nilam on board. They will be crucial members of our Peterborough DNA delivery team as they will bring the very latest thinking to help us achieve our ambitious goals. Their input will be underpinned by local research projects focused on helping us address the city's challenges."
Steve Bowyer, director of the Future City Demonstrator programme at Opportunity Peterborough reinforced this view: "The programme has been specifically designed to make better use of the assets Peterborough already has, and by offering practical support in this way we hope to drive the aspirational skills of the city."
Leave a Reply