Earn while you learn with UCP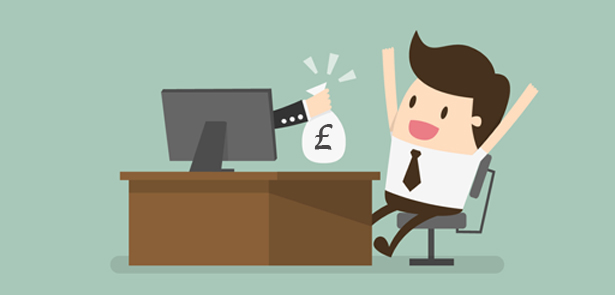 So, you want to pursue additional qualifications to boost your career, but you think in order to do so you have to take a break from your job. It seems like a Catch- 22 – but think again. At University Centre Peterborough (UCP) there is a whole range of degrees and other courses which can run alongside part-time or even full-time work – and you may even find that your employer will help finance your career advancement. The Moment discovers how UCP is working with businesses for the benefit of both employers and employees, and how it can provide a valuable shot in the arm for the local economy
There are plenty of widely accepted 'truths' about university education out there – that it's all just theory, that it's at odds with the world of work, that you can't pursue serious study and a serious career at the same time. And if there's one thing everyone knows, it's that it all starts in September thanks to this odd thing called the 'academic calendar'. Well, not quite. In fact, all the above are myths, as a perusal of the courses available at UCP soon demonstrates. A whole range of courses can now be started at the end of January, and are specifically geared to not only fit with your day job, but to actually benefit it – on a refreshingly practical level. Most full time courses run on a two-day timetable enabling students to study around work/life commitments. Laura Downs, who now works as a Human Resources Advisor for Landis+Gyr in Market Deeping, an international company which manufactures energy meters, has personal experience of this, having studied for both a Postgraduate Diploma in Human Resource Management and Certificate in Personnel Practice.
'Seven years ago I decided Human Resources was the career choice for me,' she explains. 'I started by securing a role as a Human Resources Assistant for a local company who let me study part time at Peterborough Regional College doing my Certificate in Personnel Practice. I then went on to study my level seven Postgraduate Qualification in CIPD again part time, but whilst working full time.'
UCP's Postgraduate Diploma is part time (from 2pm to 8pm) on Mondays in the first year to make it easier to fit around the day job and other commitments. That means just half a day from work. The fact that this works is demonstrated by the fact that half of students at UCP are mature students – that is, over 21.
It's not without its challenges, of course, but Laura nonetheless describes it as 'the most fulfilling step' she could have taken for her career. 'It's hard work, and you really have to dedicate your time to it, because not only do you have full-time work, you have your coursework too. It's quite intense! But what I really liked was that I could apply what I was learning directly to the business. You see the benefit straight away, and that really embedded the knowledge into my mind. Being able to turn my education into practice at the same time was the best way for me to get the most out of my studying and also advance my career at the same time.'
It also changed the way she thinks about her work. 'You learn a lot of the theory behind what you're doing,' she says. 'Before, it was just a process I went through, but understanding why you do those things does change the way you approach them, such as learning the importance of note-taking. If I had to go to an employment tribunal, for example, those few notes could make a real impact, helping me to make a case. That hit home to me – and it made sense of what I was doing.'
Laura's role has developed and grown significantly since completing the CIPD (which she studied at Peterborough Regional College, who offer the CIPD levels 3 and 5). 'It was a great step up for me. Lots of companies now expect the CIPD qualification. And now I've got all the skills I need to go out and partner with the business. That's given me a lot more autonomy, and I absolutely love my job!'
As an HR professional, Laura is now seeing how it benefits others in her workplace, including Landis+Gyr employees James Charlton, who completed the Computing Science FdSc and Jonathan Newman who is studying the Computing Science BSc at UCP.
'James has worked with us for several years as part of the R&D team, and we funded him through the courses,' explains Laura. 'The course has broadened my knowledge and opened up new opportunities for me,' says James. 'Most of the modules I took allowed me to transfer new skills directly back to my employer whether soft or hard skills. I found the Work Based Learning modules very beneficial as they tied in with new projects at work so the two merged together extremely well.'
Studying Computer Science also meant James could shift his career in what, for him, was an exciting new direction. 'It allowed me to move more into software test automation and software development, having been a manual tester of embedded software for most of my previous career. I'd recommend this course for anyone wishing to learn more about computing technologies and anyone who is currently employed and wishing to learn new skills which they can take back to the workplace.'
Jonathan's story is somewhat different, but perfectly demonstrates what can come of study. Put simply, it landed him his job at Landis+Gyr and set him on course in his desired career. 'I started at UCP as a Computing and Information Systems undergraduate. Coming up to the summer of my second year I learnt that Landis+Gyr were offering a summer software test internship and I jumped at the opportunity to apply.'
It was immediately clear that he had made a good choice. 'I really felt that I had found my place during the internship – and so must Landis+Gyr, as they offered me a permanent position with time allowed to go to university to finish my degree part time when the semester started again.' This, he says, offered the best of both worlds – a start for his career while being supported in completing his degree. 'Studying at UCP and working at Landis+Gyr has given me the start to a career I have always wanted.'
According to Laura, one of the key benefits to study at UCP was having tutors who had worked in the industry – who could relate to employee issues in a practical way whilst teaching the theory behind those practices. 'The tutors are really important,' she says. 'I had tutors who had had a career in HR – one of whom had worked at director level in very large companies, she was able to give practical, real world examples to support the theory. That means even students who are doing the course full-time can gain an understanding of the practical elements.' She adds: 'Not only did I make lifelong friends through the course, but also now have a local network of HR professionals to liaise with which I would not have had studying further afield.'
This touches on another, less obvious benefit, but one with wider implications for the city's economy. Studying locally can increase your chances of being employed locally in your chosen area of expertise. As an example, there is currently a lack of highly skilled engineers and computing specialists in the Peterborough region, which means there are very good job/careers opportunities for people who study these subjects locally. It also means that the city's emerging talent stays in the city, making it a more attractive prospect for companies considering locating in Peterborough. That, in turn, brings not only more jobs, but higher paid jobs, too. And so the cycle goes on.
This can only work, however, if education and business work together effectively – which UCP seems determined to do. 'I was impressed with UCP because they really want to work with businesses,' says Laura. 'For example, with the computer science course that Jonathan is doing at the moment, we had two of our senior research and development managers go in and work with the tutors of that course and help shape it. That means it's tailored to what the industry will want, and that UCP has students there who are gaining the skills to go straight out into the workplace and find a role. That is great, because it means UCP has employable engineers coming out at the end of it and we have a talent pool ready to come into our business.' This not only creates graduates for the future to work in local businesses.
By making them a better fit and better qualified for the businesses they enter it improves staff retention for the employer and reduces turnover of staff. From her HR perspective, Laura certainly sees a bright future in the relationship. 'When it comes to getting our staff better qualified,' she says, 'UCP is the first place we go to.'
● For details of courses, please call University Centre Peterborough on 01223 695750 or visit www.ucp.ac.uk

These UCP features have been supported by Peterborough-based Perkins Engines Company Limited, one of the world's leading suppliers of off-highway diesel and gas engines. 
Images: www.freepik.com/free-vector/employee-being-paid_902043
Leave a Reply