Crime pays (crime investigation, that is!)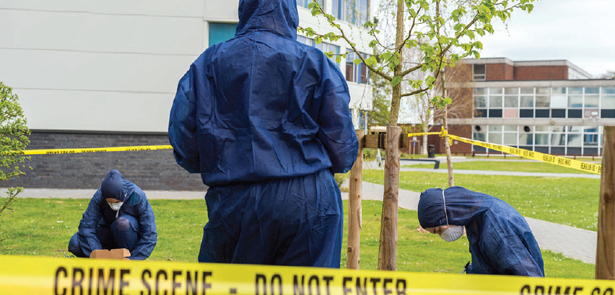 There is more to crime investigation than what is shown on American dramas such as CSI and Bones as a new breed of crime investigators are being created in the heart Peterborough. The Moment speaks to University Centre Peterborough about their Crime and Investigative Studies degree programme to discover what is involved to make it into this rewarding and diverse career
University Centre Peterborough have been running their Crime and Investigative Studies degree since 2010, and have been preparing graduates for a career that benefits the community and ensures that we have a safer place to live. The course is available to study for two years full-time as the FdSc level or three years full-time on the BSc (Hons) qualification, with lectures timetabled as two full days a week. Students come from Peterborough and the surrounding area as well as from across the country as this specialist subject is becoming more desirable to study.
While studying the course, students will be exposed to the real elements of crime investigation, much of which is not covered by the portrayal made by televised crime dramas and Hollywood blockbusters. There is much more involved than meets the eye! A major part of the course is practical, with students taking part in simulated crime scenes which are set up by university centre staff who are highly experienced in crime scenes themselves, so attention to detail, realism and complex situations are all covered. Over the duration of three year you could expect to take part up to 16 scenes which will all differ from each other and include assessment to the final qualification. The other element of practical work that takes place in the laboratory where students will conduct forensic analysis and comparative analysis on pollen, soil, paint and body fluids as well as finger printing and footwear marks.
In lectures and seminars, just some of subject areas that are covered include criminology, UK legal system, mass disaster response, major investigations, forensic photography, recording and documentation, evidence based gathering, crime trends, pathology and anthropology. Both practical and classroom knowledge is brought together in the second year as students take responsibility for a murder investigation, from the crime scene being discovered to the arrest and interview of the suspect to identify the murderer. In the final year of the BSc (Hons), students undertake an Undergraduate Major Project where they can choose their own area of interest and are encouraged to include research within their dissertation. The course then concludes as students prepare their evidence based on a crime scene to present in a mock court.
To stay ahead of the game with advances in science and technology and to ensure students benefit from the standard industry techniques, lecturers from University Centre Peterborough work with leading professionals from external services and agencies. Students benefit from an extensive range of guest speakers who work as local SOCOs and specialists in areas such as wildlife crime and human trafficking. Successful graduates from the Crime and Investigate Studies degree at University Centre Peterborough have gone onto study a Master's degree to further their careers in counter terrorism and cyber security, and work in the Police Service, as graduate teachers and case workers for international emergency services.
There is a diverse range of career opportunities available for graduates which can include working as a Detective Constable, Crime Scene Investigator in the Police as well as intelligence, analytical, crime prevention and security posts in the corporate sector. From 2020, the Police have made it compulsory for anyone wanting to work in the service to have a degree to gain entry. The Crime and Investigate Studies degree is just one of three degrees available at University Centre Peterborough which offers a pathway in the forces, with Public Service and Criminology providing additional options to choose from.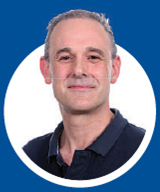 LEARN FROM AN INDUSTRY EXPERT
Rob Stewart, course leader for the Crime and Investigative Studies degree at University Centre Peterborough is highly experienced and knowledgeable with hands-on experience of what is involved to work on the front line of major crimes investigations both locally and nationally working with other agencies. By spending 12 years working for Cambridgeshire Constabulary as a Crime Scene Investigator, Rob has seen his fair share of incidents ranging from road collisions to industrial accidents and commercial fraud to murder investigations.
In 2002, he worked on Operation Fincham, which involved the Soham murder investigation that created worldwide attention. As a Scenes of Crime Officer (SOCO) this involved working in a team being part of the crucial forensic searches to try and locate the victims. Reflecting on his career, the most rewarding element of working on crime scenes was knowing that providing evidence can be the deciding factor whether an offender walks free or serves a custodial sentence. Having worked on over 5,500 crimes, there is no doubting, that Rob has played an important part of making Cambridgeshire a safer place to live. As a course leader for the degree at University Centre Peterborough, Rob wanted to bring a real-life perspective to an already fascinating subject and pass on this knowledge to create future generations of investigators.
For more information about University Centre Peterborough and the Crime and Investigative Studies degree please visit www.ucp.ac.uk or register to attend the next Undergraduate Open Day on Saturday 30th June 2018.
Leave a Reply