Where to see Spring bulbs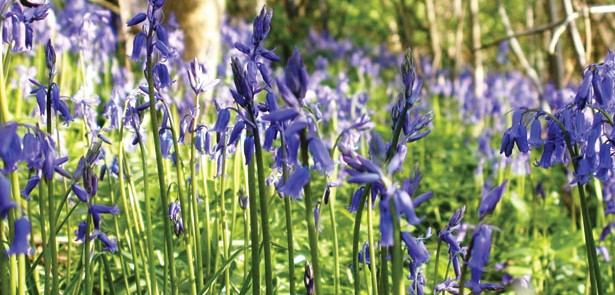 Don't wait until summer to get your floral fix – check out these local venues for a feast of springtime blooms from bulbs in flower over the next few months.
Thorpe Wood, Nene Park, Peterborough
Get closer to nature with a walk through Nene Park's Thorpe Wood. In spring the woodland floor comes alive with the scent of our native bluebell and stands of wood anemones. Nodding white flowers of the potent wild garlic complete the scene.
Further information: 01733 234193
Angelsey Abbey, Lode, Cambridgeshire
Daffodils and hyacinths trumpet in the spring at this National Trust property. The gardens' Lime Avenue is carpeted with drifts of blue-flowering scilla and chinodoxa, while elsewhere anemones, fritillarias and erthroniums can be seen.
Further information: 01223 810080
Spalding Flower Parade, Spalding, Lincolnshire
Head up to Spalding on 30th April for the town's annual floral parade. Floats in the theme of British icons are made resplendent with tulips and other spring flowerers. Helping the floats on the three-mile route will be an array of marching bands, dancers and more.
Further information: 01673 828764
Leave a Reply