Peterborough-based charity launches digital tool to revolutionise the environmental impact of the catering industry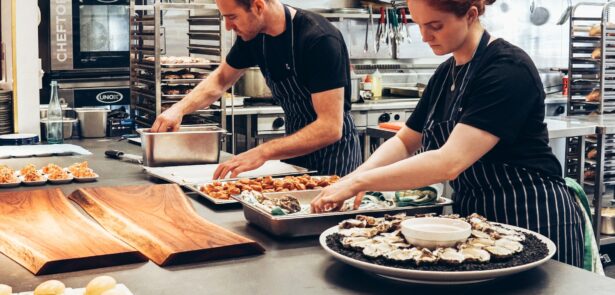 Whether we're talking about school catering, office canteens, hospitals, universities, or restaurants - the catering industry provides meals for a huge proportion of the population every day. Yet, did you know that food production is responsible for a quarter of the world's greenhouse gas emissions? A free digital tool is aiming to reduce this impact by putting sustainability at the heart of the food services industry.
Cool Food Pro is an innovative cross-border project, with partners based in England and France. It is boosting sustainability in the catering world by helping organisations reduce waste and make sustainable food choices. It achieves this through an easy-to-use online carbon savings calculator tool, created especially for the catering sector. The digital tool works out environmental impacts and then suggests how to make positive changes.
The Peterborough-based environmental charity PECT is a key partner. CEO Stuart Dawks says: "Cool Food Pro is showcasing how small changes within the supply and production of meals can have a significant carbon and environmental impact. The tool and resources have been developed to really help caterers make informed and quantifiable choices on their ingredients and procurement, driving long long-term sustainable behaviour change within the catering sector."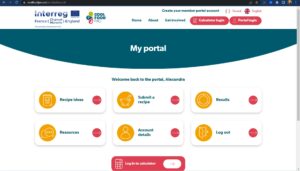 The initiative brings together food and sustainability specialists to inspire and motivate change. Alongside PECT, project partners include The Soil Association, the University of Western Brittany (UBO), MAB29, and LABOCEA. Together, the project team supports the catering industry's transition towards becoming carbon neutral by 2050.
Cool Food Pro aims to support at least 100 caterers to make long-term changes. Since launching in 2022, participants have already saved over 1,500T of CO2e, which is equivalent to 6664919 km travelled by a passenger aeroplane (including direct emissions, production and fuel distribution).
Caterers, from any size of business, can sign up online to access the free digital tool and find out how to reduce their environmental impact. Cool Food Pro can help you meet your sustainability targets, be a leading example in your industry, and make cost savings by reducing waste, water and energy. The tool will calculate the carbon impact of potential changes. It looks at five key areas: going seasonal, buying local, buying organic, using less and better meat, and reducing food and packaging waste.
Deborah Taylor, Sustainable Catering Project Manager at Soil Association, Food for Life, says: "The Cool Food Pro carbon calculator not only supports caterers to serve more sustainable, climate friendly foods; it also enables their clients to reach key sustainability targets, and helps their consumers to understand how food choices can affect the health of the planet, and its people."
Catering organisations can sign up to Cool Food Pro for free any time. However, the project team is on hand to help only until the end of March 2023, so don't miss your chance to get customised support while it's available. By being part of Cool Food Pro, caterers will also have access to a library of resources: including good practice guides, sustainable recipes and exclusive promotional materials to celebrate their achievements with customers.
Based in Peterborough, Cool Food Pro user Thomas Deacon Education Trust (TDET) is a large trust catering for over 5,000 students. It is aiming to be net carbon zero by 2030. Michael Dove, Catering Operations Manager, explains: "When the tool was introduced, I was concerned that it would create extra work for the cooks within the academies. But it is easy and not at all time-consuming for them to use. It also tracks the changes we make and can be used to advertise our efforts and savings. It is always good to show what we are doing to support sustainability across the trust."
Darran McGregor, Catering Manager at Unum Ltd for Gather and Gather caterers, adds: "I got involved in the project to gain more knowledge and take some responsibility for the food we serve, the miles it travels, the energy used to produce it, how to use more local, seasonal produce and how that has a positive impact on our customers. The carbon calculator is amazingly simple and effective to use, brilliant!"
Becoming a Cool Food Pro member is free and easy to do online. If you want to improve your impact on the planet and reduce your catering carbon emissions, sign up at www.coolfoodpro.net.
Cool Food Pro is a Franco-British project created under the INTERREG FRANCE (CHANNEL) ENGLAND Programme. It supports the transition to a low-carbon economy in the food sector. The project has a total budget of €1,579,438 of which €1,089,812 has been co-financed by the European Regional Development Fund via the Interreg France (Channel) England programme.
Leave a Reply