It's In Front of You! The Key Theatre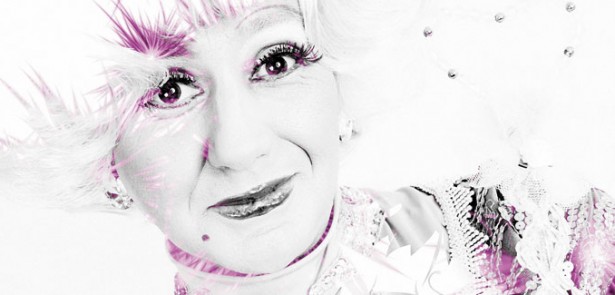 The Key Theatre will be full of Eastern promise this Christmas since it sees the return of Aladdin as its traditional annual pantomime. We speak to the theatre's Artistic Director to find out more
After twenty years of being involved with The Key Theatre's pantomime, Artistic Director, Michael Cross, understands its importance. 'Coming here to see our panto is part of family Christmas tradition' he says. 'We know people have grown up watching panto at the Key. I meet people all the time that say I've been bringing my children and grandchildren for 20 years.'
Plus, he also realises panto is very often the first thing young people see at the theatre. 'So their ability to come along and engage with and enjoy it is very important in terms of whether they have any appreciation of the theatre in the future. It can be the only time of the year that a family sees a performance on the stage.'
He's also adamant that, despite its reputation for being for kids, panto is for all ages. 'When people say to me "I'm too old to watch one" I always reply if you've got a child you'll see it in two ways – through your own eyes and by watching the pleasure it brings to the little one.'
The theatre's size certainly helps this. Compact, it has an intimate feel that benefits both the cast and the audience.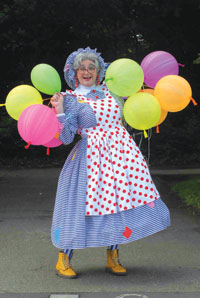 'Part of the joy of playing panto' says Michael (who himself used to take part until couple of years ago) 'is the instant rapport you build up with the audience and we're lucky at the Key because our auditorium allows that completely. Whether you're sat in a front seat or the back row you'll still see the whites of the casts eyes and vice versa.' This year's panto at the Key is Aladdin. 'We try and do panto in a cycle of titles and so this is the first time we've done this one in six years.'
As usual for the Key this won't be an off the shelf production since the script is written by Michael himself. The cast then get the chance to add further jokes, gags and ideas.
'I generally start writing in the beginning of September because you want to try and bring in as many things that are as current as possible in the first draft. And then the cast will suggest a few things when we start rehearsals in November.'
But it's not just the script that will have a local feel since many of the company are either returning cast members or are local. "Patrick Kearns is coming back who plays our Dame and Adam Patman – our comic – is also returning. I also have a young actor who is a graduate from our youth theatre called Tyler Fayose playing the genie. He has been away to drama school in London and is now a working professional. So it's nice to bring him back.'


Michael is always keen to have actors who have a connection with Peterborough since he feels they understand how panto not just in the theatre but also in the city works because they understand the sense of humour. 'Others don't have an affinity with the lines that have a local connection. When my guys have chance to bring some thing topical into the show they can really do it with a sense of knowledge and background.'
The Key Theatre's performance of Aladdin starts on the 8 December and runs until the 8 January.
Key Theatre, Embankment Road, Peterborough, PE1 1EF
Box Office: 01733 207239
Leave a Reply