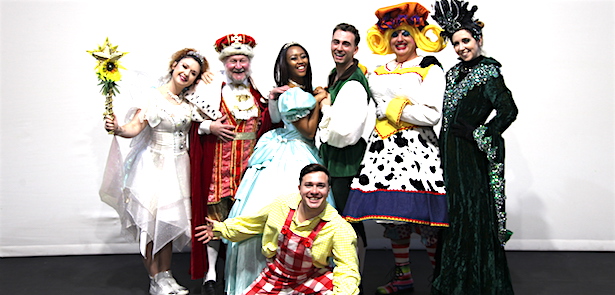 You don't need to climb up the beanstalk to find gold – just head to Stamford!
Polka Dot Pantomimes, in association with the Stamford Arts Centre present Jack and the Beanstalk, a traditional family pantomime that is guaranteed to be Fee FI Fo FUN for everyone!
Pantomime at the Stamford Arts Centre is a wonderful experience for the whole family – and the entire team at Spalding based Polka Dot Pantomimes are thrilled to be returning to present this year's spectacular production.
Audiences can look forward to dazzling costumes, fabulous scenery and some truly magical surprises during this fun-filled run of shows that will keep the festive spirit alive in January!
With 13 fun filled performances taking place on January 4th, 5th, 10th, 11th and 12th, 2020, don't miss your opportunity to boo the evil Poison Ivy (played by Rebecca Sibthorpe), laugh along with Dame Tilly Trott (Stamford favourite Vince Williams) and cheer on our hero Jack (Josh Harrison Yellop).
This year's show is really moving pantomime to another level! Featuring Lincolnshire's biggest Giant, talented children from the local area and some amazing video projection Jack and the Beanstalk will be the most spectacular pantomime ever staged at the Stamford Arts Centre.
Early indications show that Jack and the Beanstalk looks set to beat previous box office records as tickets are selling fast – so book your seats now for the region's finest festive treat.
Performances of Jack and the Beanstalk take place on January 4th, 5th, 10th, 11th and 12th, 2020 with excellent discounts for schools, families and party bookings.
To book your tickets visit www.stamfordartscentre.com or call the box office on 01780 763 203
Leave a Reply