Panto sponsors Smiths Renault gift 100 tickets to schoolkids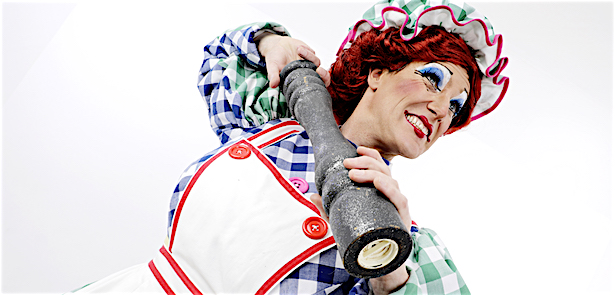 Vivacity's Key Theatre panto is the longest running traditional family pantomime in the city. Now, thanks to brand new sponsorship and investment from Smiths Renault Peterborough, and at a time when schools' budgets are becoming tighter and tighter, 100 children and adults from Heltwate School have been invited to enjoy the panto for absolutely free.
This year's panto is Beauty and the Beast – the tale as old as time about a young girl who is caught up in a handsome chevalier's struggle to overcome an evil Wolf Queen's curse. It features all the unique and beloved elements that have cemented its reputation as the longest running, and best, traditional family pantomime in Peterborough, including:
A brand new script for each year
Original music and hilarious parody songs (In the past we have seen the likes of Tina Turner style performance of 'Proud Fairy', a rapping pirate ship captain tell of 'Hook's Plan' and a strutting Carabosse in Sleeping Beauty sing Taylor Swift's 'Look What You Made Me Do')
Trained actor musicians, all playing the music live on stage.
"The panto tickets have been so gratefully received," said Alison Ashworth from Heltwate School. "This is a fantastic opportunity for our pupils and their families to be able to attend the event and engage with the live performance, which will support the development of our pupils social and communication skills within the community."
Vivacity is a charity which aims to inspire and enrich the lives of Peterborough residents through culture, sport and healthy living, running over 25 venues across the city from theatres to libraries to Peterborough Museum and Art Gallery. The annual Key Theatre pantomime is the crown jewel of their cultural offering, welcoming over 20,000 people through the doors and giving a large number of children their first experience with live theatre, something that Smiths Renault are particularly passionate about.
Smiths Renault Peterborough's General Sales Manager Jon Southam says: "As a family-run Peterborough business, Smiths Renault is delighted to be supporting the Beauty and the Beast Pantomime in conjunction with Vivacity. The work that Vivacity are doing within the Peterborough community is fantastic and we have plans for the pantomime to be just the start of our relationship together. When we first spoke to Vivacity, we just couldn't think of a better way to introduce the All-New Renault Clio to Peterborough. The Clio is celebrating her 30th birthday this year and just like the pantomime, has been a big part of many families' lives throughout the years."
"As part of our support of this years' pantomime we're delighted to be able to offer 100 tickets to the students of Heltwate School in Bretton. This school is just across the road from our Peterborough dealership and does fantastic work with children with moderate to severe learning difficulties."
Beauty and the Beast runs from 5 Dec – 5 Jan and will also return for 2020 with Cinderella (3 Dec 2020 – 3 Jan 2021). Book your tickets online at vivacity.org/panto or call the friendly box office team on 01733 207239.
Leave a Reply