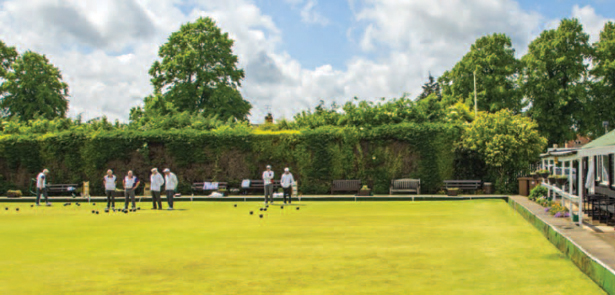 Head over to West Ward Bowls Club and discover a club where everyone's welcome
Are you young and looking for a fun and friendly sport? Or are you unhappy with your current lawn bowls experience? Are you lacking social or sporting interaction having just moved into the area, or simply looking for something that will help you enjoy a healthier life? Or perhaps you are a member of a small group who would like to continue with a group sporting activity? If any of these apply to you then you may be interested in lawn bowls, especially with an experienced bowls club such as West Ward Bowls Club.
Current club members are always on the lookout for new members to join them, so if you're unsure whether a new group is for you, don't worry – you are guaranteed a warm and friendly welcome. Inaugurated in 1944, West Ward Bowls Club is certainly well-established and this year members are proud to celebrate its 75th anniversary. Located just a mile west of the city centre on Fulham Road, they're proud of their grounds too: a well-protected green containing six rinks considered to be one of the best-kept greens in the area.
The green is surrounded by spectator seating, some of which is under cover. A car park, small floral gardens and a large, well-appointed clubhouse complete with well-stocked bar completes the grounds. Bowls is played from April to September with six teams currently entered into the Peterborough league. They also run internal and external competitions and roll-ups can be arranged. But what about during the long winter months? Well, there's plenty to keep members occupied as the nights draw in, with cribbage, bingo, pool, quiz nights, darts and dominoes all ready to amuse and challenge. West Ward Bowls Club welcomes everyone, irrespective of age, gender or ability. If you have never played lawn bowls before and don't know what to expect, you are in for a treat because this is one sport that's bound to have you hooked. See you on the green!
West Ward Bowls Club
● If you are interested in joining or would like further information please contact Angie Jinks on 07796 189690 or Rod Maplethorpe on 01733 265901.
● You can also find out more about the West Ward Bowls Club and its history at westwardbowlsclub.weebly.com
Leave a Reply