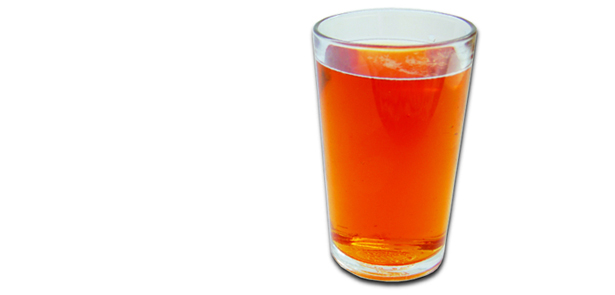 The Peterborough Beer Festival (19 – 23 August) promises live music, lively chatter and even livelier beers. With 30,000 real ale enthusiasts expected to descend, it's now also a prime place for businesses to gain exposure
Now in its 37th year, the Peterborough Beer Festival is one of the region's biggest real ale events and the largest outdoor beer festival in the UK. Three large marquees dispense thousands of pints of local and international beer, real cider, perry and wine over the five-day festival, which this year takes place from Tuesday 19 to Saturday 23 August. Organised by CAMRA, the Campaign for Real Ale, this mammoth undertaking relies on a dedicated team of more than 300 volunteers, with staff at the barrels trained to keep the beer in tip-top condition. A raft of stallholders, from purveyors of olives to traditional Cornish pasties makes sure those attending don't go hungry. Live music from the likes of local legends the Motor City Vipers and the Burning Codes will keep the atmosphere spirited.
With footfall of around 30,000 expected over the five day event the festival also presents a valuable opportunity for local business to get recognised and network. Commercial sponsorship is new to the festival but has the potential to contribute towards its considerable running costs while offering companies an outlet for their brands.
Karl Simpson is in charge of publicity and explains: 'We are looking for businesses to sponsor a beer, with prices for this around £100. In total we're aiming for 30 to 40 sponsors. There's already been quite a bit of interest from those we've talked to about this.'
Sponsors get their logo displayed near to where their beer's being dispensed and will be mentioned within the festival programme. 'They also receive tickets for the trade session that runs on the Tuesday from 3 – 5.30 pm. The trade session is a valuable networking opportunity. As well as those from the industry attending – brewers, publicans and licensees – there are plenty of other businesses as guests, along with the mayor. We also have the press in on this afternoon.'
The trade afternoon was exceptionally busy last year, setting the scene for a very full opening day for the festival when more than 4,500 people dropped in. 'It's an excellent way for businesses to get in for what is really quite a modest fee.'
As well as sponsorship opportunities the organizers are promoting their corporate hospitality offering, a private area accommodating two company functions at a time with caterers on hand to cook anything up to a three-course meal. 'Our Hospitality Manager Noel Ryland is still taking bookings,' addsKarl 'and he's even open to catering for a wedding, should any bride and groom fancy being toasted witha pint of real ale!'
Peterborough's Beer Festival has an excellent reputation thanks to its commitment to the perfect pint. 'People comment that our beers are exceptionally well kept, even in warm weather,' says Karl. 'We look after our beers and have a very talented crew of beer keepers and cellar people.'
Two local brewers in particular – Steve Saldana of Bexar County Brewery and Neil Homes of Xtreme Ales – will help to oversee the beer keeping, while contributing to the judging of the champion beers. With so many local and regional beers on sale the festival is keen to promote the 'LocAle' angle and do breweries within Peterborough and Cambridgeshire proud. And with the throng of visitors expected, it could also do other local business proud too.
Leave a Reply