The wonderful world of Vow Bridal…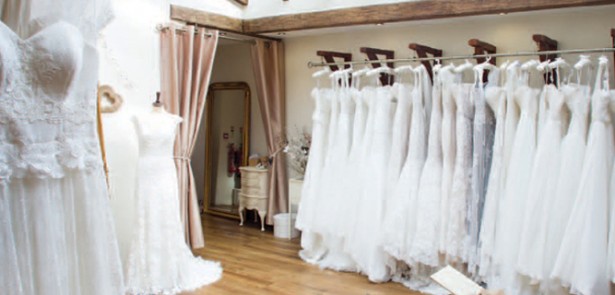 For anyone who gave or received an engagement ring over the festive season, now is when the planning begins...
But between flowers, photographers and venues – not to mention diplomatic seating arrangements – the choosing of the dress (and menswear) should be a romance-filled, hassle-free pleasure.

Luckily, this is exactly what you can expect at Vow Bridal Gallery, now with even more care, attention and choice than ever before. Due to popular demand, Lisa and Dave, the boutique's owners, have found themselves bigger, better premises. Still based in Wansford in the space recently occupied by restaurant 'Le Bistro' (next to 'Boheme', the Vivienne Westwood shop), customers can benefit from a reception area, two bridal rooms and two menswear rooms. The business can now also accommodate more appointments running simultaneously.
'We were running a reserve list for appointments and obviously don't like turning people away,' explains Lisa. 'We knew we ultimately had to find new premises. We love the area though and are well established here so it was just a perfect opportunity for us.'
'It's great for the guys, too,' adds Dave. 'Now, we will be able to accommodate more first appointments alongside general fitting sessions on a Saturday, which is obviously a popular day for a lot of people.' As well as taking on a new member of staff, Dave and Lisa have also taken the opportunity to expand their bridal collection, with the addition of two new designers and a wider range of styles on offer.
Vow Bridal Gallery 26 – 30 London Road, Wansford, Peterborough PE8 6JE 01780 783607
Leave a Reply