The East of England Wedding Show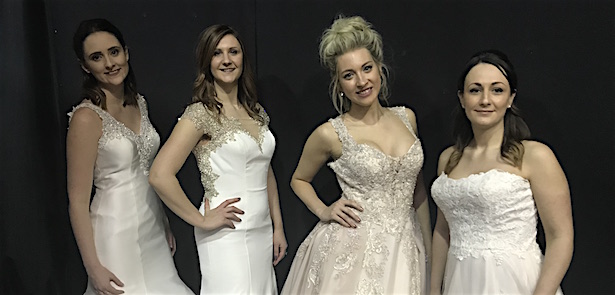 You're engaged and have set the date… time to get planning!
Every bride dreams of her special wedding day but to make that dream come true takes a lot of planning. We all lead busy lives and to have the opportunity to see the area's greatest wedding suppliers all in one day, under one roof, is a huge advantage. It's also the perfect opportunity to get your family and friends involved with the planning of your big day – it is an exciting time for them too!
Whether you have just begun planning or only have a few things left to organise you will find everything you need at the East of England Wedding Show. With over 90 stands, fashion shows and workshops, plus tote bag for the first 250 brides this event remains the biggest wedding show in the region.
Experts in the wedding industry, from local independent specialists to larger high street retailers, will display their products and services giving you an idea of their work and price ranges, which will assist you in establishing a budget for your special day. You will be inspired by the ideas and options available and, most importantly, can talk directly to the experts to discuss your own unique requirements.
● The East of England Wedding Show East of England Showground
Sunday, 20 October, 10.30am-3pm
For information and free tickets visit www.cupidsweddingshows.co.uk
GET THE MOST OUT OF YOUR DAY
• Visit the website (www. cupidweddingshows.co.uk) to register for news and updates.
• If you have finalised your bridesmaid dresses or colour theme take swatches of material to match and book other aspects of your wedding such as venue décor.
• Set up a temporary wedding email address for all your wedding related emails.
• Many wedding service providers offer special show discounts if you book on the day. Don't miss out on securing a service because you couldn't leave a deposit.
• Wear comfortable shows as there will be a lot of walking around the event, but put a pair of heels in your bag in case you wish to try on any dresses.
• Talk to as many suppliers as you can. Many will have gifts for every couple.
• Watch the fashion shows for new trends, colours and designs, not just for the bride but the whole bridal party.
• Most of all enjoy your day!
Leave a Reply