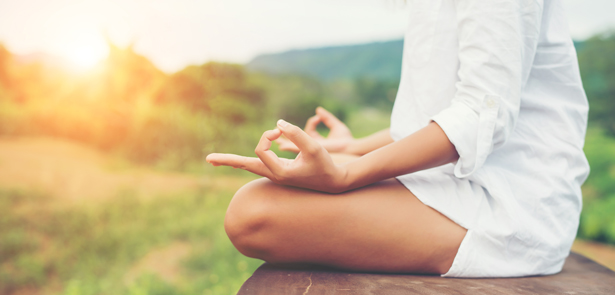 What's on for wellbeing and the conscious community in June? Soul Happy share their events, workshops, gatherings and retreat dates...
We want to live in a healthier, more Earth-respecting and more conscious world, empowering people to thrive whilst helping them be more aware of the Earth's needs and creating more sustainable lifestyles and systems. With the climate crisis and mass dis-ease amongst so many, the current paradigm for wellbeing and balance on the planet isn't working for humanity and society.
So, we are starting to create a new one. It starts with us realising we have had the power of choice to change all along. Choice to nourish ourselves differently, choices to act, choices to change, choices to help the planet rather than hinder her, choices to be part of the solution not part of the problem. So we are empowering ourselves to be more of the change we want to see in the world…
Doing our best to be our best, to help others be their best, whilst creating real change in this city. Here's some of what's going on during June at the Soul Happy Centre, the new Ethical Shop, and our new nature retreat space too.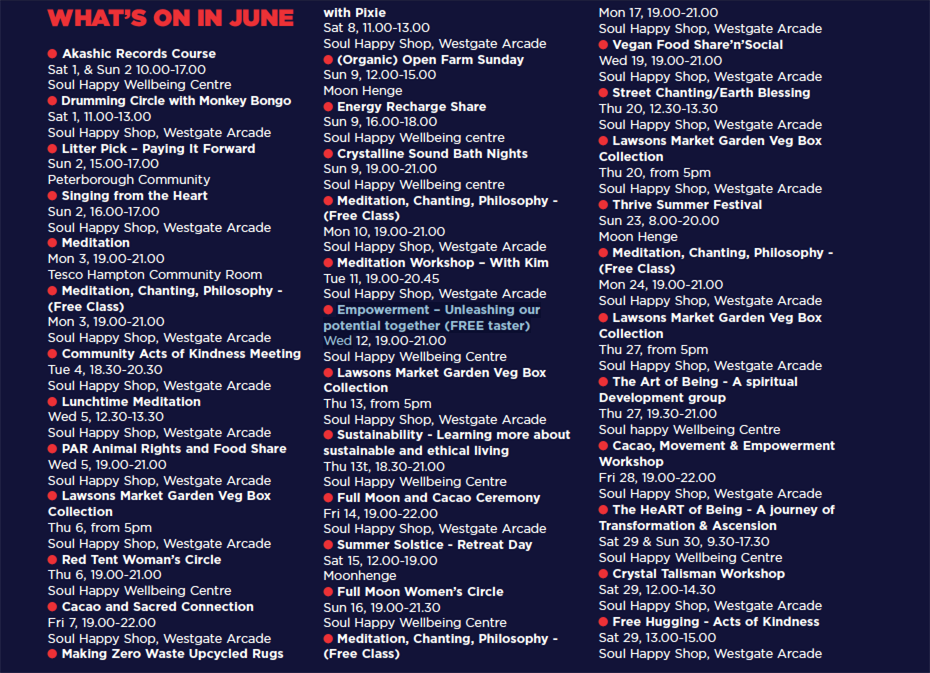 ● Soul Happy Centre 18 Cowgate Peterborough, PE1 1NA
● Soul Happy Shop Number 13, Westgate Arcade, PE1 1NY
● Soul Happy Retreat Space Moon Henge, Wood Walton, Hunts
Image: www.freepik.com/free-photo/woman-hands-yoga-meditations-and-making-a-zen-symbol-with-her-ha_1025841
Leave a Reply