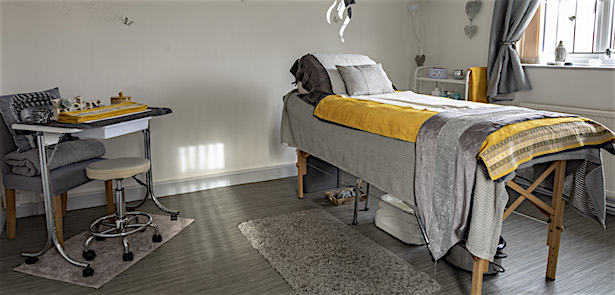 The Fane Clinic Ltd, co-founded by director Adrian Woolley, specialises in Foot Care, the provision of Prescription Orthotics and the treatment and management of injuries – but it continues to grow and develop. Here, Adrian talks about the latest addition to his services.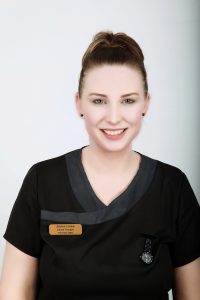 Here at The Fane Clinic we have been treating patients since 1993. With the clinic ever expanding and having asked our patients would they would like, I'm proud to introduce our new Clinical Therapist, Joanne Louise.
Jo initially worked for five years in the NHS, caring holistically for the wellbeing of patients. Having realised this was a vocation rather than just a job, Jo embarked on training as a Clinical Therapist 14 years ago.
Her career path led Jo from sole trading under the name Luna Beauty and Holistics to co-owning a local salon called The Eden Rooms. During these years Jo has built up a large and loyal client base who have followed her all the way here to The Fane Clinic.
When I interviewed Jo it was her enthusiasm which really struck a chord with me. Having built this business over some 20 years the success of any company depends, in my opinion, on four things: a good service or product, hard work, enthusiasm and the will to think outside of the box. Having realised Jo had these qualities in abundance she is now part of The Fane Clinic Team here at The Old Farmhouse.
So confident in her abilities are we she is now in a beautifully decorated clinical room offering a plethora of different treatments.
Our aim is to offer both present and new clients high-end treatments at a reasonable cost. Alongside the treatments on offer at the moment we will be adding LVL Lashes, micro blading, abrasion facials, contour body wraps and much, much more.
Treatments on offer include:
Full leg and bikini wax £29
Gents facial £28
Arbonne facial £40
LVL Lashes (coming in June) £38
Hot stone massage £48
With free parking outside, a warm welcome and a beautifully appointed, listed building to have your treatment in, why not give us a try!
For a full list of treatments available and the costs please visit the website www.thefaneclinic.co.uk
Leave a Reply