Hartford Marina's Two-Wheeled Tuesdays!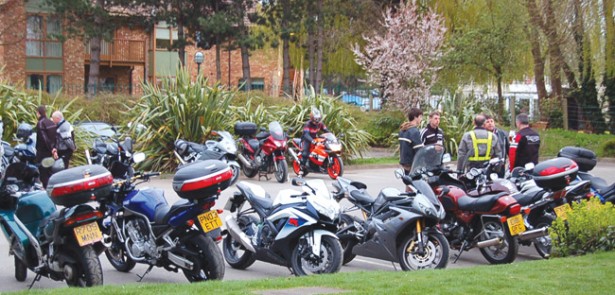 Hartford Marina's Tuesday night bike meets have been growing in popularity over the last five years, with the summer months bringing hundreds of like-minded bikers to this friendly pub.
Based in Wyton, Huntingdon, just 20 minutes from the hustle and bustle of Peterborough town centre, getting there from the City is along gorgeous open Fen roads and the pub itself is situated on the river Great Ouse.
Although the summer is the biking high-season, you'll still find the die-hards popping along in the long dark winter months to enjoy some hot food and a pint in the warmth of the bar. This isn't your average spit-and-sawdust pub, as the Hartford Marina is part of the Punch Pub group, so there's a warm welcome and a tasty menu that won't break the bank.
It's a great social event and friendships are quickly forged, all types of bikes and riders pass through from the guys on the latest sports machines to the old-school enthusiasts with their classics, everyone is welcome and that includes the Police. They're weekly attendees and many of the regulars have taken benefit of their Bikesafe courses that the boys in blue often promote on Tuesday nights.
To find the Hartford Mill, go to: www.mypubheaven.com/hartfordmillhuntingdon
Leave a Reply