Brand Identity – WH Brand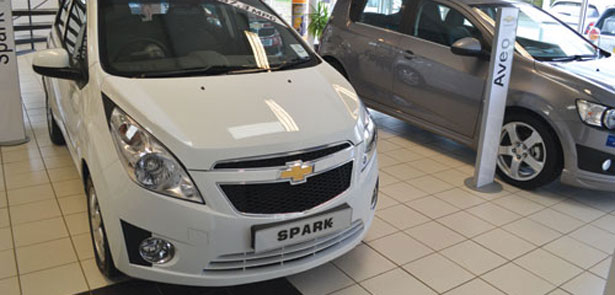 Family owned since 1925, WH Brand began by fixing bicycles before moving onto selling cars. Today it is the sole Chevrolet dealer in the area. We talk to the founder's grandson about the company's history and what makes it special
This classic view of a car dealership is that they're something to be wary off, that they should be treated with caution. Yet for the many customers of WH Brand in Whaplode Drove this is far from the truth. A family firm through and through, the Brand family has been supplying new and used cars to buyers from all over the greater Peterborough area since 1956, although its roots go further back than that.
Although today it is South Lincolnshire and Peterborough's sole officially appointed Chevrolet dealership, the company has its origins in a much more humble mode of transport. In 1925 William Horace Brand started to repair bicycles in the Fenland village of Whaplode Drove.
He rented a small shed on Broadgate that he converted into a little workshop where he mended cycles and motorbikes before eventually selling petrol
his grandson and managing director of the dealership, Martyn Brand, explained.
William instinctively knew what his customers wanted and so began selling bicycles, something he became very successful at and so in 1936 purchased his own three with acres of land a few hundred yards from where he started. Although far larger than his current requirements, (he rented what he didn't need to a local farmer) it was a pivotal moment for the company's future since WH Brand has occupied the same land ever since and it still offers room for growth.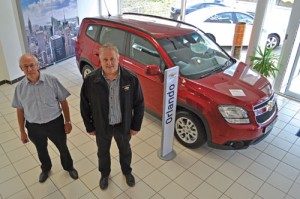 In the post war years William's son, Fred, took over the company and he had big plans, mainly selling cars. But there was one small problem – not having any suitable premises.
When my father took over he wanted to build a new garage but he couldn't afford it
says Martyn. He did, though, have a very novel way of paying for it.
He was a very successful speedway rider, becoming captain of the Great Yarmouth team and he's still their all time top points scorer. In the 1950s they were packing in full stadiums so there was good money to be earned
Fred had several years as a top rider and made enough to build a new showroom. Although heavily modernised to meet the requirements of a 21st century dealership, this structure remains at the core of the business. With a new building in place, WH Brand was soon able to take on its first official franchise – Singer – in 1956.
But not long after Singer joined the Rootes Group, and since there was an established Hillman (also part of Rootes) dealer in the next village, we approached Austin in 1957 since we thought they were a decent car
This started a 48-year association with the British manufacturer, surviving the turbulent Leyland years of the 1970s (when Martyn himself joined the firm) and into the Austin Rover era the following decade.
But in 1988 the manufacturer decided to shed its smaller countryside dealerships, including WH Brand. But thanks to its success and strong links to the British marque, the company continued as a popular, non-appointed specialist. But its success couldn't be overlooked for long and in 2001 it became an approved dealer for the manufacturer's final incarnation, MG Rover.
I initially contacted them, because we wanted to become an approved repairer so we could get the official diagnostic equipment but they asked whether we'd take on the full franchise again
Sadly four years later on April 8th 2005, it all came crashing to an end when it was announced that MG Rover had gone into liquidation.
"We didn't know it was happening, The company had even posted out new franchise agreements in the name of MG Rover and SIAC (the Chinese firm the British company was going into partnership with). We'd just built a new showroom and planned an opening event for it on Saturday April 10th. But on the Thursday before, the announcement was made it had gone. It was pretty hard to deal with."
In the short term the company still serviced and sold Rovers. "We had customer cars to look after and even new stock to sell." But Martyn knew these wouldn't last for long and that he had to look for something else.
At the end of 2005 we attended a dealer day at the Millbrook test centre in Bedfordshire where there were a lot of manufacturers looking for new dealers. As a result, we took on the Chevrolet franchise at the end of 2006
It was an inspired choice. Despite Chevrolet not being well known in the UK at the time, its image suited the local market well and many of Brand's Rover customers soon swapped over.
In the early days the cars were prominently bought by the older generation, as were Rovers. However, I'm pleased to say that with its new range of cars, such as the Aveo and Spark, the company is now looking at the younger market, meaning we're hitting all markets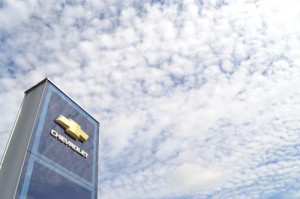 Plus with new, exciting models – such as the gorgeous Cruze estate, a new hybrid (the Volt) and the Trax crossover – it should extend Chevrolet and therefore WH Brand's presence in the new car market even further.
Martyn has also taken the decision to become an officially appointed Camaro dealer to sell the company's famous muscle car. It's a testament to his dealership's professionalism that despite its countryside location, Chevrolet awarded WH Brand the franchise, one of only six in the UK. And although there's not much of a market for the 6.3-litre V8 sportscar in the local area, Martyn knew it would expand his customer base.
It's such a specialist field, if someone is looking for a car like that, they're willing to travel. You don't expect to buy one on your doorstep. And so we've sold them to customers in Manchester, Oxford, Kent and Newcastle
Yet despite Martyn's push into new territories, he has no interest taking on another franchise, deciding instead to concentrate on one make. "We've always tended to specialise," he says " just as we did in our MG Rover days. And so if anyone thinks of Chevrolet within a 30 miles radius they'll think of WH Brand. If you have another brand people can be confused as to what you sell."
And neither is he interested in adding another location to WH Brand's portfolio, knowing that one of his dealership's strengths is its location itself.
People say to me how can we sell cars in the middle of nowhere? But I say we're not – we've got Peterborough 20 minutes down the road, Spalding 15 minutes away and Wisbech ten minutes further, all good sized towns in easy driving distance from us. If we do a proper job here then people will travel. Besides, it seems to work well the way we're doing it
And it does work, with Martyn telling me they have people in their Eighties who have only ever bought a car from WH Brand.
With Martyn's son, Adam, working alongside his father as sales manager, it means the Brand family are set to continue selling cars in their uniquely personal way. And they will do so in the same village where they started and where they've earned something very rare in the motor trade – the respect of their customers.
WH Brand
77 Broadgate
Whaplode Drove – Near Spalding
Lincolnshire
PE12 0TN
01406 330265
Leave a Reply