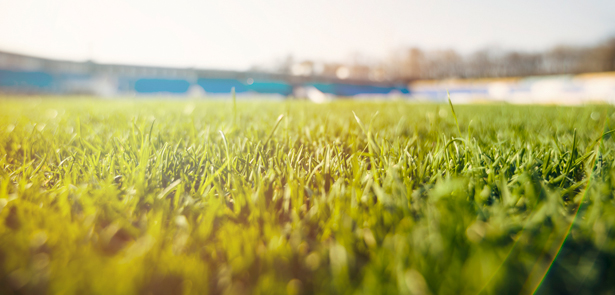 Lawn bowls offers great exercise in a friendly and inclusive environment. It's easy to learn too. Bretton and District Bowls Club Chairman Hilary Lewis tells us more
We are constantly being told that exercise is the key to health. Playing a game of lawn bowls is a splendid way to spend a couple of hours outdoors, stretching the whole body gently in a sociable and supportive environment. It is a game that is suitable for all ages, and for both sexes; absolute equality is a significant aspect of the sport.
Don't even think you are past it, either – you can play at 80+ and beyond! Many companies used to have their own bowling greens where their employees could enjoy interdepartmental competitions. The parks in Peterborough also had attendants who were available to assist anyone who wished to play on the public greens. Unfortunately, this is no longer the case, so the onus is on clubs such as ours to keep the sport alive in Peterborough. Bretton and District Bowls Club is a small and friendly group of enthusiasts who would be delighted to show newcomers the basics of the game and, hopefully, create a lasting interest. We have Open House for social bowlers on Monday and Friday afternoons from 2pm, throughout May and continuing till September. A nominal fee of £3 gives you tuition and refreshments after your endeavours.
You don't have to join the club – just come when you can and don't worry if other commitments sometimes get in the way. If your enthusiasm is fired, we have a welltried structure that will allow you to progress as far as you wish. We play a number of friendly matches which do not require you to become a member. This enables you to play in a team and learn about the different roles each player has. If you then become a member of the club, which requires a modest subscription, you can be registered with the Peterborough Bowls League. This means you are then eligible to be selected to play in any matches in the three local leagues to which we enter teams. As a club, we are continually trying to widen the appeal of the game. We are part of a working party that is aiming to establish a competition amongst local businesses for anyone, from novice upwards. By doing this we hope to revive the old tradition of company bowling teams.
We welcome anyone who ventures through the gate, offering taster sessions whenever we are around. We are also hoping to run some 'open friendly' matches in August that will allow some clubs to play who cannot muster a complete team for full friendly matches. Although we are quite a small club, we foster creativity and enthusiasm for the sport and are always open to ideas. If you are interested, please contact Hilary on 01733 265877. If you are simply curious, come down to the club, on South Bretton Playing Fields (off Ringwood), and peek through the gate. Look on our website for more information about us. We are very approachable and spectators are always welcome!
● Visit www.brettonbowls.co.uk for more information on this friendly, welcoming club.  
Image: www.freepik.com/free-photos-vectors/summer
Summer photo created by freepik
Leave a Reply