Inside the designer's studio…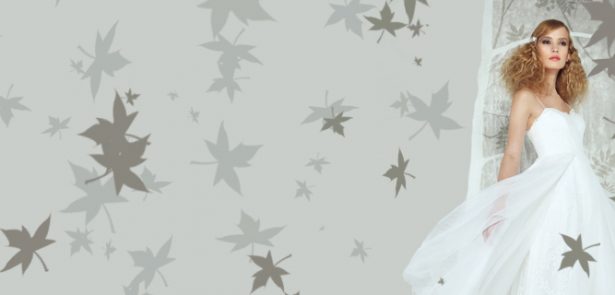 A wedding dress is probably the most complex and design-dependent piece of clothing a woman will ever own. But how does that fantasy dress get from couturier's imagination to 'the big day'? And what input do stylists, agents and boutiques have on the journey from dream to reality? The Moment magazine investigated the new and exciting relationship between high-end Norwegian designer brand Sadoni and Vow Bridal Gallery in Wansford to get some answers…
At Vow Bridal, Lisa and Dave are used to selecting the very best in terms of looks and quality for their clients. When the time came to invite a guest designer on board Lisa and Dave did not have to search far for a match made in heaven. 'It's always been important to us not only to love the designs of the dresses themselves, but also to connect with and respect the values of the designers,' says Lisa. 'Having previously worked with Hazel, the UK representative for Sadoni, we all thought the "match" was right between Vow and Trude & Hamid, the founders of the Sadoni brand. It's so incredibly important for us to work with a company that delivers great quality products – you'd think that was a given but it's not always the case in this industry! We're at the front line and so need a great quality product to deliver on time to our brides. Sadoni take the care and pay attention to what we as stockists feed back and also of what our brides want. As an international company, they cater for brides around the world and it's also that creative vision that led us to choose to stock Sadoni dresses.'
Hazel, Sadoni's UK agent and the woman responsible for Sadoni gowns in the UK, agrees. 'I would have expected, when I first saw the gowns, that they would be a lot more expensive than they are. The gowns are silk, and Hamid and Trude have a very firm hand on their production teams. When the gowns need to be altered, the quality and details such as seam relief means that a real couture finish can be achieved, without paying couture prices. Sadoni also make sure they work with boutiques whose customer service is paramount, hence our decision to work with Vow Bridal Gallery.'
So, where did Sadoni all begin? Trude Sadoni, co-founder, explains. 'Hamid [Trude's husband and business partner] and I are trained fashion designers from ESMOD Paris (Ecole Superieur de la art de la Mode). We first met in Oslo where Hamid won the best designer prize of his class, and was selected to launch a new collection at Paris Fashion Week. After working on a project together, we found a perfect match in each other, not only as a couple but as designers as well. This is when the vision of Sadoni first was born.
'When we lived in Paris we had the idea to start up on our own and researched what we could do to make the most of our talents. When we looked at the bridal market back in 2003 there was really not a great selection for the modern bride. Finding a bride who loves design, quality and feeling special, that was it for us! As designers, we are inspired by the kind of travelling that really stirs up the senses and makes you see things through a different perspective. For us, design is a lot about lifestyle, culture, a state of mind and trends. But of course we are also inspired by art and architecture that provides structure and technique.'
Exquisite quality and design, then, characterise Sadoni. So does a firm grasp on trends: 'It's the Downton Abbey effect!' laughs Hazel. 'Girls see that and love the stylish look, rather than "the princess look", or something that looks like a ballgown, or with lots of bling. Girls who choose Sadoni styles tend to have naturally beautiful and elegant style – it's not about howmuch bling they've got on them. Stockists are reporting that when girls try the gowns on, they can feel the difference next to their skin, which is because Trude and Hamid know how to cut a pattern.'
Lisa is truly enthusiastic about the new trends emerging in bridalwear, and that Sadoni is helping them to embrace.
'We identified that some of our brides now want less lace or at least delicate lace on their dress,' she says. 'The trend for floatier skirts and cleaner lines is an up and coming one and we wanted to be able to give our brides more choice when it comes to style. We pride ourselves in being able to cater for all the different personalities we meet so we felt the Sadoni gowns would complement the other designs we stock at Vow. We've chosen dresses that are fairly simple, in that they're not too fussy, and yet at the same time give that "special-ness" that a bride wants on her big day. We feel the Sadoni style is very "now" and you can very much imagine a Sadoni bride getting married in a beautiful barn or marquee.'
The last word should probably go to Trude, where each dress begins. 'My everyday goal is to improve and reach a higher level. It is not about trying to be perfect, but rather being humble and seeing things as they are. To find new paths and do things better for the business, the bride and our retailers…'
Vow Bridal Gallery
26-30 London Rd, Wansford, Peterborough
T: 01780 783607 www.vowbridal.co.uk
Leave a Reply