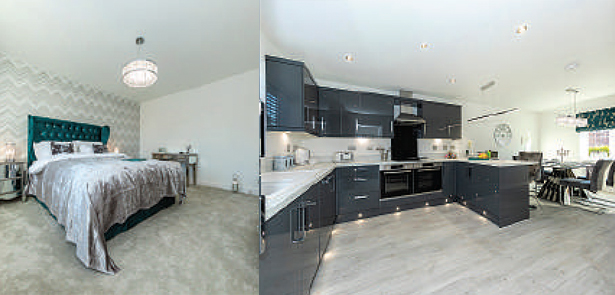 The prestigious Holbeach Meadows Development promises 900 highspecification homes of outstanding quality for the Lincolnshire town
The Holbeach Meadows Development is a phased scheme that will see an established community of 900 new homes for Holbeach. The development will feature a mix of two to five-bedroomed homes. This urban extension to Holbeach will be made up of six zones, each with a distinct character and appeal. It will help to meet the local housing need and the difficulties facing first-time buyers and young families through its provision of stylish, affordable, energy efficient homes at an affordable price. The design focus will be a development driven by a desire to produce a high-quality residential development that respects the local context and will be an integral part of Holbeach in the years to come.
Alongside the scheme Ashwood Homes will be providing a community facility within an on-site listed building, as well as contributing to the construction of the much-needed roundabout at Peppermint Junction on the A17. The developer is also contributing to the provision of school places within the town.
Holbeach is a beautiful fenland market town with a rich history. Amenities include a fine range of shops and pubs, two primary schools and a secondary school. Residents are proud of their friendly community, which has a variety of clubs and sporting opportunities to enjoy, including local football club Holbeach United. New home buyers can expect homes built with a strong focus on quality. Every home includes flooring, tiling, integrated appliances and much more as standard. Buyers can customise their home as they see fit, taking advantage of an extensive range of colours for kitchens, worktops as well as flooring options. All homes are carefully and thoughtfully designed to ensure they are genuinely a happy, welcoming place to call home.
Ashwood Homes 01406 490590, www.ashwoodhomes.co
Follow Ashwood Homes on social media.
Leave a Reply