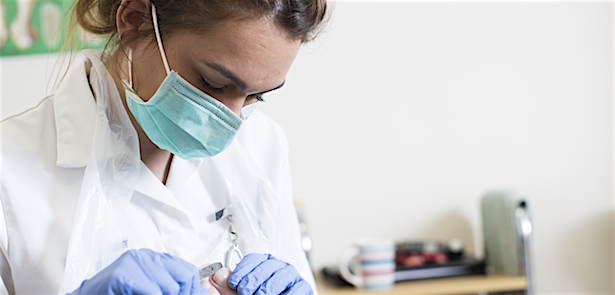 The Fane Clinic Ltd specialises in Foot Care, the provision of Prescription Orthotics and the treatment and management of injuries – with specialist expertise in management and prevention of sports injuries. But it's not just sportspeople who need to look after their feet. Here, Kevin Watts, Associate Podiatrist at the practice, considers the critical importance of Foot Care for those suffering from an increasingly common condition: diabetes.
In the United Kingdom there are estimated to be 4.7 million people who have diabetes, which equates to 1 person in 15 (Diabetes UK, 2018). Diabetes is a disease which causes a person's blood sugars to become too high. There are a number of health complications that may result from this.
One of the complications resulting from diabetes which is often overlooked is foot health. Complications of the foot may include foot ulcers, which 10% of patients will have during their life (source: Diabetic Foot Journal, 2017.). A foot ulcer is an injury to the skin and soft tissue that is difficult to heal. Foot ulcers can impact on the person physically, socially and psychologically, and in some cases they may even render the person housebound. Other, more serious complications can result, such as diabetic neuropathy, which is when nerves begin to lose function, causing sensations such as hot, cold, touch and feel to be reduced. This can impact on how we walk, as well as masking the warning signs (ie pain) that would normally alert us to a more serious problem being present. Diabetic foot complications may even lead to amputation of the lower limb if symptoms go unchecked. Ultimately, about 70% of patients die within five years of their first foot ulcer (source: Journal of Diabetes Nursing, 2016.).
As podiatrists and foot health professionals we do far more than just trim your nails. Your feet are given a full assessment for signs of complications such as those described above. We know what to look for, and if necessary we will refer you on for more specialist help. Generally, we will advise you on how to keep your feet healthy, the type of socks to wear and the correct shoes, and through our specialist Bio-Mechanics Clinic we are able to prescribe orthotics to help you walk correctly should a problem be identified. This, in turn, can alleviate abnormal pressure areas which can help to reduce foot ulcer risk.
We are happy to provide you with foot assessments, foot health advice and if needed a treatment plan. At the Fane Clinic it is all about practitioner and patient working together as a team to promote positive outcomes for your foot health.
Kevin Watts BSc(Hons), RN, BSc(Hons), BSc(Hons), MInstChP, D Pod Med.
The Fane Clinic
The Old Farmhouse, Freston, Paston Ridings, Peterborough PE4 7XB
01733 571555
Leave a Reply