How to make: spiced bread pudding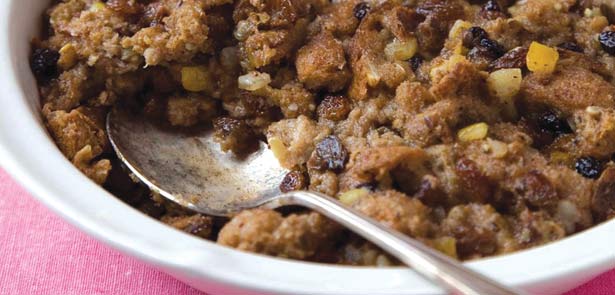 Use up your stale bread, and make use of those store cupboard staples!
Ingredients
225g Wholemeal Bread (preferably not too fresh!)
400ml Soya or Oat Milk
1 Egg
100g Dark Muscovado Sugar
50g Coconut Oil, melted
25 g Currants
75g Sultanas
40g mixed chopped Peel
1 tsp ground Cinnamon
1 tsp ground Nutmeg
Method
1. Preheat the oven to 180°C/350°F/Gas mark 4.
2. Roughly tear the bread and place in a large bowl. Pour over 300 ml of the milk and leave to stand for 15-20 minutes, to allow the milk to be soaked up by the bread.
3. Whisk the remaining milk with the egg and pour over the bread. Add the remaining ingredients and mix together well.
4. Pour into a shallow oven-proof dish and bake for 35-40 minutes, until golden.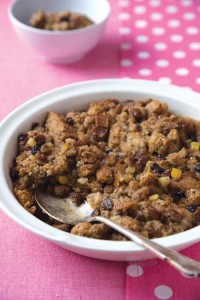 Leave a Reply