Eating out this Christmas | Linford's Fish and Chips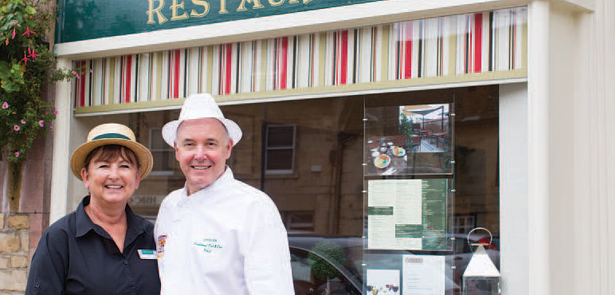 Tuck into The Moment magazine's guide to the best restaurants and eateries in Peterborough this season, this time featuring Linford's Fish and Chips, Market Deeping
We talked to: Pat and Paul Linford, owners
What style(s) of food do you offer?
We have been serving our award-winning fish and chips since 1989 In the Historic Market Place in Market Deeping, Lincolnshire.
How would you sum up the experience of eating in your restaurant?
Not only can you get fish and chips as a takeaway, you can know enjoy them in our stylish restaurant, awarded by the Sea Fish Authority in the Fish and Chip Shop of the Year competition 2013, making it one of the top 14 fish and chip restaurants in the UK this year. This follows a lot of hard work by the staff to deliver high standards of food and service. The restaurant has been open just over a year now, and our customers are not only local but are coming from far and wide to sample our fish and chips. We offer cod – our best seller – as well as haddock, plaice and huss, plus a weekly special. All our fish is cooked in our secret batter mix or as an alternative can be cooked in flour or steamed. We also offer a full menu of southern-fried chicken, burgers, sausages fishcakes, plus a Kids Menu. Try our Gluten-Free Day, every Monday, 4 until 8 pm.
Choice from the menu?
Our best seller is our All Day Special which is regular cod and chips served with peas, bread and tea or coffee.
6 Market Place, Market Deeping PE6 8EA
01778 347970
www.linfordsfishandchips.co.uk
Leave a Reply