Style Diaries – Nadia Ackerman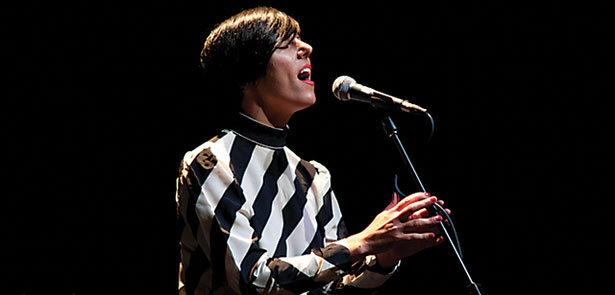 The Australian born, New York- based songwriter and singer opens up her little book of style secrets
Who Is Your Style Icon and Why?
Linda Evangelista. She's timeless, classic, drop dead gorgeous.
What's One Piece Of Clothing Every Women Needs In Her Wardrobe This Season?
A great crisp white shirt.
Describe The Best Outfit You've Ever Worn
Hmmm… I love jeans. So I think anything with my All Saints baggy jeans with a great t-shirt and a suit jacket. It's my favourite look. Comfortable, Stylish and I don't end up looking like everyone else.
What Look Do You Love But Doubt You Could Pull Off?
A mini-skirt!
What Do You Wear When Nobody's Looking?
My Indian print pants and a tank top.
What Was Your Most Memorable Fashion Faux Pas?
When my hair was long I put it in the wrong kind of ponytail.
What Is Your Most Treasured Piece Of Clothing Or Jewellery?
My All Saints baggy jeans… Are you seeing a theme here?
Where Do you Shop In New York?
All Saints, Anthropologie, Barney's CO -OP, Urban Outfitters, Vince, Flea Markets, and Beacons Closet.
What Is Your Most Extravagant Sartorial Purchase?
Don't really have one. Is that bad?
Describe Your Style In Five Words
Fun, Casual, Stylish, Creative, Unique.
Nadia's record The Ocean Master is available for download on iTunes.
Leave a Reply