Get your hair ready for spring!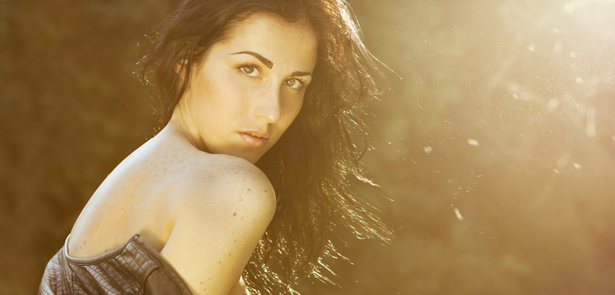 The birds are singing. Daylight is returning. Time to emerge from hibernation and make the most of those lovely locks... We get the lowdown from the city's top salons on what's new, what's hot and what they have to offer this spring
SaVi
BRIGHTENING UP
In spring, hair colours tend to go lighter – lighter blondes, more highlights. Vicki, a partner at Savi, predicts 'colour for spring and summer, whether adding rich tone, lightening or even brightening. Red's big this year, from rose red and gold to deep red, while bleached panels can also add a splash of colour – either in an obvious or more subtle way.' Also hot for 2014 is ombre, and platinum blonde – 'the icy shades a lot more than the golden tones. That's what a lot of people are asking for.'
PERSONAL SERVICE
'We can find a colour – a red, for example – that perfectly suits the client and then tailor-make that colour,' says Vicki. 'We always like to see the client first and discuss what's best for them.' Consultations at SaVi are free of charge.
THEY ALSO OFFER…
Indian Head Massage, to really help ease away any lingering winter blues. Nice!
Savi Hairdressing Ltd
29 Oundle Road, Peterborough
01733 310222
savihairdressingltd.weebly.com
Room With A View
EXPERIENCED HANDS
Room with a View is the in-house hair salon at Bannatyne's Health Club in Werrington. 'We've got two girls with over 20 years experience,' says manager Claire Hotchkin, 'and we're all qualified in barbering.' You can book in for a number of different treatments, including conditioning, party hair, a cut and blow dry and perming. Gentlemen and children are also welcome.
NO MEMBERSHIP REQUIRED
The salon is a recent addition to the health club, having been set up in October of last year – but Claire is keen to point out that you don't have to be visiting the gym or spa to benefit. 'I think with us being in Bannatyne's some people assume that we're members only, but we are open to non-members as well.'
AND THE BEST PART…
New clients are currently being offered a 30% discount, which should certainly help to get you in the spring mood. There's no website yet, but you can phone, text or email to book an appointment.

Room With A View
Bannatyne's Health Club, Papryus Road, Werrington, Peterborough
07599 932168

El esha
NATURALLY…
New spring colours? That means more colouring products, of course… 'We use a range called Sens.us,' says manager Jayne, 'a fabulously forward-thinking product called MC2, which is 93% natural – only 7% of the ingredients are synthetic.' MC2 doesn't contain any PPD or ammonia, so it's suitable for people who have allergies or are concerned about ingredients and safety. 'We also use natural products for our shampoos, conditioners, and styling products – Eufora is aloe vera-based, which means they're healing and nourishing for the hair and skin. We seem to have gone a bit tree-hugging for the last year or so! We're moving towards using more natural products.'
FUN IN THE SUN
Many of El esha's natural products are made in Tuscany by an independent manufacturer. 'We go out there twice a year to see how they are made. The yellow pigment used in MC2 is from sunflowers, for example. It makes us feel we are contributing to the health of our clients and the planet.'
BRAVA!
Visiting the producers Tuscany has had other benefits for the salon. 'Once a year they have a competition for hairstylists, from all over the world. And our stylist, Georgia, won the Colour Correction category in 2013. It was really cool!'
El esha Hair Salon
22 Broadway, Peterborough
01733 310879
www.elesha.co.uk
Melanie Richards Hair Boutique
LIGHTER LOOKS
'There have been a lot of reds recently,' says co-owner Richard, 'but I think that will be going lighter, more towards blondes. That's usual going into spring anyway, but the trend looks like being for softer colours in general this coming season, rather than just bleached blonde. More pastel tones.'
PREMIUM QUALITY
The bright and spacious salon features a Wella Master Colour Expert on staff and carries Sebastian products – also owned by Wella – a premium range of salon shampoos, conditioners and styling products. 'We also have a new colour range from Wella called Innosense, which is a lot less likely to cause an allergic reaction to the colour.'
AND THERE'S MORE…
'One of the things we do is Great Lengths hair extensions – and we've got awards from Great Lengths for doing that. They are the best quality hair extensions, and they don't damage the hair in any way.' Other services on offer include spray tanning, sunbeds, nail technicians and Kerastraight Brazilian blow drying.
Melanie Richard's Hair Boutique
100 Bridge Street Peterborough
01733 553 600
www.melanierichardshairboutique.co.uk
Serenity Loves
FAMILY FRIENDLY
Months of bad weather have made us all desperate for spring, and none more so than parents with little ones suffering winter cabin fever. 'Our unique feature is that we have an on-site crêche,' says manager Jo. This includes a qualified CRB checked nursery nurse to look after the children while the parents have their treatments. 'For parents, finding the time to go to a salon can be difficult and seem a bit self-indulgent, but here the children are in a stimulating, safe environment, so it's guilt-free.' Booking in advance is essential for the crêche service – and if you want your child to join you in a haircut there's a kiddie's car hey can sit in while they have it done (also plenty of free parking for the grown ups).
ONE STOP SHOP
Serenity Loves offers a full range of beauty treatments, including tanning, waxing, pedicures and manicures, nails and massage. New to the mix is pregnancy massage – family friendly from the very start!
TOP AWARDS
The salon celebrates its second birthday this March, and has already won some impressive plaudits. 'In the "Best Of…" awards, voted for nationwide by customers, we won Best Hairdresser in the UK and Best Loved Business in Peterborough. We were actually the fifth Best Loved Business in the UK.' The salon has also won Best Party Venue in Eastern Region for its 'Princess Pamper Parties'.
Serenity Loves
438 Oundle Rd, Peterborough
01733 687835
www.serenityloves.co.uk
Leave a Reply