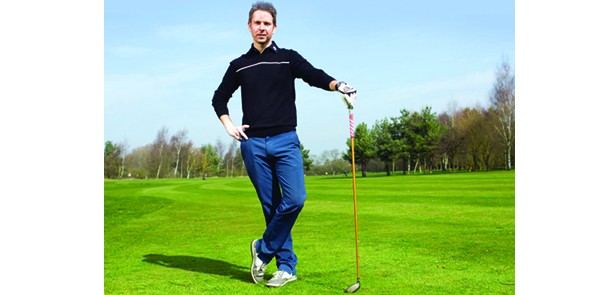 Its idyllic landscaped setting and inclusive attitude are proving to be a winning formula for Elton Furze Golf Club
Elton Furze Golf Club, just six miles west of Peterborough city centre, is arguably one of the finest golf courses in the region, offering a challenging – and enjoyable – round for any level of golfer. Its stunning setting and competitive green fees make it a genuinely accessible course, with both members and pay-as-you-play golfers welcomed. Resident professional golfer James Waycot explains the appeal behind the club: 'It's not just a beautiful course to play, it's a great one. The greens here are built to USGA [United States Golf Association] specification, which is very rare for the region. It means that it not only withstands a lot more, it gives better performance in terms of speed and how well it plays, year round. This type of green costs a lot to build, but you reap the rewards.' The golf course is certainly attractive. Elton Furze's green keeper has been with the club since it opened 23 years ago and his dedication to maintaining this exceptional course is obvious. 'He spends a lot of time on the golf course, perfecting it and making it look as good as it is,' says James. 'It's his baby!'
Social scene
James has been at Elton Furze for one year, having moved back home to the UK from Spain. But while the climate here certainly isn't as warm, the warmth of club members certainly is. 'It's a really friendly golf club. Members are very loyal to each other and the club. There's a good social element, with quiz nights, barbeque nights and themed nights. In the summer we run a pros roll up on Thursday evenings, where members can come along and play nine holes for £2. Then it's back to the bar for a little presentation. It adds an element of fun and it's just the thing after a long day's work.'
Golf for all 
James is keen to dispel the myth that sometimes surrounds golf – that it is a sport for men and that it can be cliquey. Evidence lies in James and his team's mission to make golf more accessible through a programme of ladies' and junior sessions. 'At the end of May we are starting up ladies' beginner lessons. The course will consist of eight lessons of one hour each followed by free coffee and cake.' The course costs £80 and includes all tuition, balls and equipment, making this a great way for the golfing curious to dip their toes into the water and see what all the fuss is about. 'It's a very reasonable cost and dispels that myth of golf being a rich man's sport. We want to encourage all new golfers, especially ladies.' Elton Furze has also worked hard on nurturing the talent of tomorrow, attracting around 10 new junior members over recent months. 'We're looking at more squad training for these members, plus junior club competitions. The youngsters are the core of the golf club – they're its future. Junior membership is available for golfers up to the age of 17. Anyone within this age bracket can enjoy junior clinics, held every Sunday between 11am and midday. There are also junior summer camps – last year there were four courses of 10 children and this year the aim is for six.
Starting out
Anyone new to golf can take advantage of Elton Furze's exceptional practice facilities, which include an undercover driving range (for poor weather) plus extensive outdoor hitting area comprising chipping area and practice putting green. 'The putting green includes a practice bunker, different slopes and different lengths of grass. It is faithful to the full course, so people can hone their skills in a realistic environment. The practice facilities are second to none.' The entire golf course is kept in peak condition thanks to a programme of regular checks, maintenance and course improvements. Bunkers, for example, are reshaped before the start of each season to ensure they maintain the high level of play expected.
Stunning setting 
It is perhaps Elton Furze's setting that's the real winner. 'I've travelled round the world with my golf,' says James 'and it's certainly among the most picturesque courses.' The verdant surroundings create an idyllic panoramic backdrop to the club house and its bar, restaurant and function room, which can be hired for wedding receptions, parties, family celebrations, meetings and other private functions. The team can take care of all requirements, leaving you free to enjoy the food and drink with a view! On Sundays the restaurant serves up a traditional carvery lunch. Weddings are increasingly popular thanks to a very reasonable room hire charge of £500 and that beautiful backdrop, which provides an endless source of photo opportunities. And it won't be long before guests can drink in the views up close and personal, as Elton Furze has just received outline planning permission for seven holiday lodges and an eight-bedroom bed and breakfast. The traditional log cabin-style lodges will be set in the woods, complete with decking and barbeques for those balmy evenings. Completion is expected next summer. With views from the course, clubhouse and soon-to-be accommodation, Elton Furze will be the premier destination to eat, drink, play and breathe golf – and the doors are open to all!  
Golfing facts
1. Tiger Woods was just eight years old when he made his first hole in one.
2. The changes of snagging two holes in one during a single round of golf is a not-so-likely one in 67 million.
3. Most golf balls have between 250 and 500 dimples on their surface, with the record being 1,070 dimples on a single golf ball.
4. Early golf balls consisted of a leather skin tightly packed with feathers.
5. The longest recorded drive was a remarkable 515 yards – over a quarter of a mile!
6. An average driver swing speed for a male golfer is 84mph and 62 mph for a lady golfer.
7. Scotland, home to some of the best golf courses in the world, outlawed golf from 1457 to 1502
Elton Furze Golf Club 
Bullock Road, Haddon, Peterborough PE7 3TT
01832 280189
Leave a Reply