Christmas – thanks to British farmers!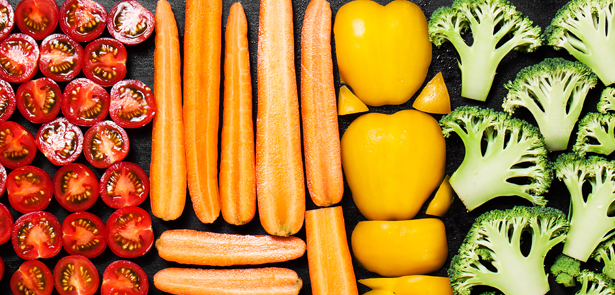 As you sit down to your Christmas dinner this year, take some time to think about all the hard work that has gone into preparing it – and not just on the day...
The Christmas food journey actually starts months before – and whether you're opting for a full roast with all the trimmings or a less traditional option, British farming is at the heart of it. This year, Sacrewell and the William Scott Abbott Trust – an agricultural education charity founded in 1964 to teach people about food and farming – are encouraging visitors to the centre near Wansford, Peterborough to reconnect with their Christmas feast.
Visitor experience assistant Jill Judd has created a self-led experience where visitors can uncover the origins of Christmas dinner, from the extravagant feasts of Tudor royalty to the exotic spices that go into a Christmas pudding. 'Most people associate roast turkey with Christmas dinner nowadays,' she says, 'but they don't realise that it has only been traditionally served for the last 100 years. Before that, British beef was top of the menu and looking back in time swans and peacocks were also eaten by royalty and the aristocracy.'
There will be live turkeys on show at the centre throughout the festive season and visitors will also be able to see the cows, pigs, geese, swans and peacocks on site to get a broader view of the Christmas feast throughout the years. winning 18th Century watermill, you can also learn about the spices hat were imported from the Middle East to put into Christmas puddings – the centrepiece of any Christmas dinner.
Herbs and vegetables also play a big part in any Christmas dinner and here in East Anglia the land is perfect for potatoes, carrots and other root vegetables – but can you recognise them by their plants? 'Most people only see their vegetables in a supermarket and don't know what they look like while they're growing, before they're harvested. We'll be using interpretation to show our visitors the origins of their food – from field to fork.'
● For more information about events at Sacrewell throughout the festive season, visit www.sacrewell.org.uk/events
About Sacrewell
In 1964 the William Scott Abbott Trust was formed with aims to advance all forms of agricultural practices on Sacrewell Farm and to provide educational facilities to the general public. To reinforce these aims Sacrewell visitor centre was opened. Sacrewell Farm is set on 550 acres of land, of which Sacrewell accounts for a small proportion. In guidance with the Trust, all profits made at Sacrewell are reinvested into the upkeep, the livestock and the heritage buildings. Sacrewell is an established award-winning farm attraction. There are a variety of animals, heritage buildings and displays set in 50-acres which bring to life the history of the farm and enable adults and children to discover the importance of food and farming. Other organisations that are based on Sacrewell Farm include PGRO (Processors and Growers Research Organisation) and Riverford Organic Farms.
A full history of Sacrewell can be read at www.sacrewell.org.uk   
Image: www.freepik.com/free-photo/vegetables-sorted-by-type
Leave a Reply