Ceremonies and Circles at Soul Happy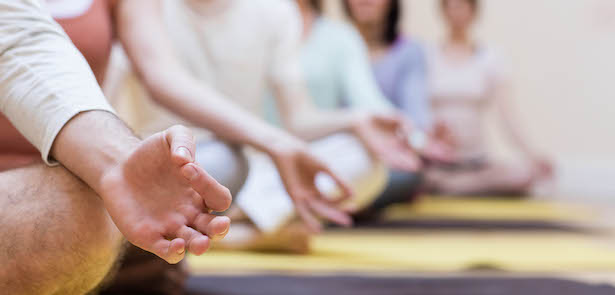 Kim Coley from Soul Happy Wellbeing Centre talks about ceremonies and how they can help bring meaning back into our lives.
Whatever your religion or faith, a new wave of ceremonies, circles and rituals are coming into our lives to help create more meaning and purposeful gatherings.
All over the world people celebrate through ceremony, some have cultural or religious significance, some are held to celebrate a new life, or to honour a life, some are for graduation or retirement, marriage or commitments whilst others use ceremony to connect to the rhythms or cycles of the earth, moon or universe. With the changing times of our world getting more chaotic, with more stress and pressures of life, I believe people are looking for even more meaning, and anchor points of purpose… This will welcome even more ceremony into peoples lives.
At Soul Happy we believe in creating real change, helping people live with purpose, awareness, resilience and balance, sharing best practices and creating sustainable wellbeing for a sustainable world and in the last 6 months we have really been been evolving with more ceremonies to work alongside our vision. Making celebrations, turning points, new beginnings, endings, or life in general – just a little more special or wholesome.
Here are just some of the gatherings and ceremonies we host, lead and co-create:
Cacao Ceremony (Plant Medicine) and New Moon – 2nd Friday of each month. 6-9pm
Join us as we flow with the potent transformational energies of the Moon and the plant medicines of cacao to release negative habits and toxic patterns and welcome in more authentic and empowered ways of being. We'll use the sacred practice of ritual to align with the moon and you'll be guided into an introspective and meditative space to explore your connection to your intuition, inner vision, karmic shadow, healing potential, soul purpose, unseen guidance, and Universal truth. Followed by light plantbased feast and sharing.
Earth Healing Ceremonies – Last Thursday of each month. 7-9pm
Calling to those that wish to give back to the Earth. This workshop has been created for people like you who desire to do more for this planet and contribute to the greatest good. Combining, meditation, contemplation and group work with the creating and sharing of energy, in an empowering, supportive and safe environment, where we can intend to do our best for the Earth and also for ourselves.
Full Moon Circle – Sunday of Each month nearest the Full Moon. 7-9pm
Moon circles happen on or around either the full or new moon. They are an ancient way of gathering women so individually and collectively we can feel safe, heard, seen, loved and received for exactly the women we are and for the woman we may want to be. It's the perfect place to come to create connection with yourself and with others in our warm, inviting and sacred sisterhood.
Goddess Circles – First Sunday of every month. 7-9pm
Celebrating the Divine Feminine Mother Earth, Triple Goddess with Chanting and Meditation. Blessed Be!
Personalised ceremonies:
Want more meaning in your gatherings? We're redefining the way people come together. Birthdays, Babyshowers to Blessings. Deep, symbolic ritual to fun and/or relaxing gatherings tailored to your needs! Personalised Ceremonies include: Birth Blessings, Birthdays, Babyshowers (AKA Blessingways / Mothers Blessing), Hand Fasting, Motherhood, Right of Passage, Menopause, Wise Woman Phase, Death Blessings, Releasing the old, Welcoming the new, and more.
To enquire or book please either visit @SoulHappyCentre on Facebook, visit www.soulhappy.org.uk, email: or call 07814393099.
"We are Soul Happy, a not-for-profit wellbeing centre situated in the heart of Peterborough, that is creating real change. We have a qualified team of therapists and leaders, our #SoulHappyTribe offer a large variety of one-to-one therapies, group workshops, ceremonies, circles, workplace wellbeing, Paying It Forward campaigns, and community events and voluntary projects."
Picture credit: www.freepik.com/free-photo/group-of-people-doing-meditation-on-exercise-mat_975940.htm
Leave a Reply