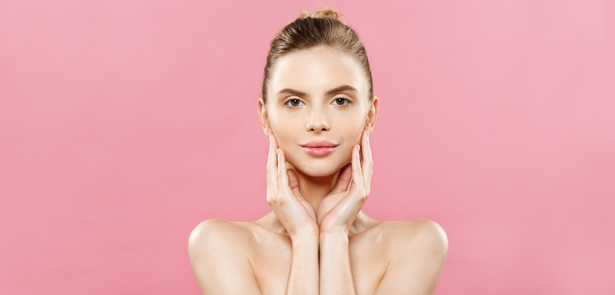 I set up and so beautiful five years ago after being made redundant whilst on maternity leave. My mission: 'To provide an outstanding, one-toone, personal service, ensuring total exhilaration, relaxation and rejuvenation during our holistic treatments', still remains our priority today
Five years on, the business has grown to provide an ever-expanding range of beauty, holistic and hydrotherapy treatments across two uniquely intimate salons. The first salon, based along Cherry Orton Road in Peterborough opened in October 2011. In January this year, we launched our second salon in Woodnewton, near Oundle. This salon offers the same extensive range of treatments at Peterborough one, including the latest CACI SYNERGY system, but also boasts a large jacuzzi hydrotherapy pool, more therapy rooms, nail bars, and also two dedicated, tranquil outdoor and indoor rest and relaxation areas, enabling us to offer Pamper Spa days to groups of up to six. Our dedicated team of therapists has grown too – we now have five very passionate therapists (all qualified to Level 3 or above) and each one has their own specific area of expertise, from nails and beauty, shiatsu massage, CACI non-surgical cosmetics, Intimate Waxing and Pre- and Postnatal Massage.
We have endeavoured to create a relaxing environment, beautiful treatment rooms, nail bars and relaxation areas to offer you a completely indulgent experience… Even if you're only having your nails manicured we believe it should be an enjoyable piece of 'me time'. If you've not visited either of our salons before, why not give us a try? We offer a 15% discount off all Treatments to new clients. We also have a Loyalty Scheme, 20% Senior's Reduction, Monthly Offers and a Cancellation Club, where we offer last minute availability at up to 30% off.
PAMPER EXPERIENCES
If you would like an individual or small group pamper experience then you need look no further. At Woodnewton, we can offer you a uniquely wonderful, self indulgent, relaxing experience. With a combination of our dedicated Rest and Relaxation areas, extensive range of Beauty and Holistic therapies and passionate team of Therapists we'll ensure you're thoroughly spoilt during your stay. Afterward, you will feel ready to face the world afresh and contemplate just how well you are feeling… we promise!
We have prepared a selection of Pamper Packages for you to enjoy. Starting from just £55 per person, our packages all include use of our Hydrotherapy Pool, Rest and Relaxation areas, one or more treatment and either a light refreshment, light lunch or cream tea. We will however, also happily tailor your Pamper experience, so your 'me time' with us suits your needs just perfectly. ● Simply call Rebecca to discuss and we will arrange the rest 07905 926902
CACI (COMPUTER AIDED COSMETOLOGY INSTRUMENT)
CACI is a world renowned aesthetic treatment, which is commonly referred to as 'The Non- Surgical Facelift'. Its award-winning treatments use the very latest pioneering technologies and have been voted the most effective anti-ageing treatments available. CACI has a huge celebrity following, as their non-invasive treatments deliver dramatic, visible results, without the need for surgery. Before I chose to introduce CACI into the business, I throughly researched the market, the CACI system, its benefits and the full range of treatments we could then offer our clients. After three years of offering CACI to our Peterborough client base, I strongly believe it is the best skin-rejuvenating, facial and body contouring system in the market. As such, we have invested on a second system at our second salon.
The NEW CACI SYNERGY system and all its treatments are now also avaliable in Woodnewton. We offer a FREE CACI consultation in both salons. Our Therapists will talk you through the various courses and will offer you the perfect treatment to suit your individual requirements or concerns.
For more information please visit our website www.andsobeautiful.co.uk
● You can book online and select a time and Therapist that is convenient for you. Alternatively please call 07905 926902.
● Book your appointment online at andsobeautiful.co.uk and select a location, Therapist and time that is convenient for you, or if you prefer please call Rebecca on 07905 926902 or Stephen on 07974 071551. We hope to see you at our salons soon.
Image: www.freepik.com/free-photo/beauty-concept-beautiful-caucasian-woman-with-clean-skin-natural-make-up-isolated-on-bright-pink-background-with-copy-space_1288375
Leave a Reply