Peterborough MakeFest '18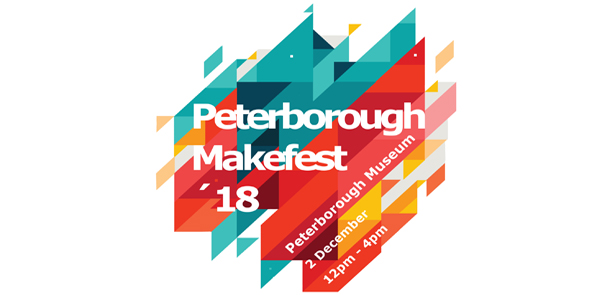 Get inspired, meet the people who are putting Peterborough on the UK's creative map and share your own ideas. Peterborough has a thriving creative community of techies, crafters, and artists, and we want to celebrate it with you!
Peterborough MakeFest is a FREE one-day event that aims to showcase the work of makers in our city and share the ideas that will contribute to making the Peterborough of tomorrow. If you too want to be part of our shared future, this is the place for you
No matter if you're a maker looking for inspiration, or just interested in the arts, Peterborough MakeFest has something for you: demonstrations and hands-on activities of digital painting, sculpture, VR, photography, coding, and filmmaking.
Join us on Sunday 2 December 2018 from 12pm-4pm @ Peterborough Museum and Art Gallery to get hands-on into making, meet the creators behind the work and have the opportunity to learn about their processes. Who knows, maybe you'll find your new passion?
Let's work together to make Peterborough a great city we can all be proud of!
Let us know that you are coming at the Facebook Event and use the hashtag #PboroMakeFest in Twitter
Peterborough MakeFest '18
Peterborough Museum
2 December from 12-4pm
FREE
vivacity.org/makefest
Leave a Reply