Art Community launched on Facebook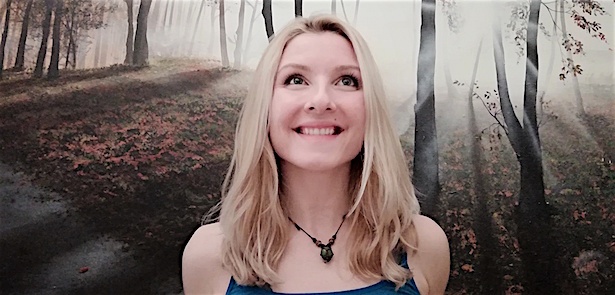 Words: Dawn Birch-James
I used to have a large art gallery in Peterborough's city centre. The general opinion was that Art in the Heart was what people call an 'art shop' – quite right, of course. But actually, there was something far more significant going on, which would give Art in the Heart some longevity.
You may remember Mary Portas (The Queen of Shops) pontificating about dwindling high streets. Art in the Heart in 2012 was more a movement to bring colour, originality and life back into a Bridge Street which bemoaned an increasing greyness of empty shop units.
However, not only did it offer shoppers something completely different and unique, it also created a significant hub of local artists, makers and people who were just plain interested – a veritable community.
That community has now gone online and is now open to any UK artist or maker. We have over 60 selling on our website (www.artintheheart.co.uk) and 2,500 followers on our Facebook page (artintheheartUK).
The Community is growing ever larger, however, with the launch of a new Facebook group Artists and Makers UK (Art in the Heart), where anyone interested in art and craft can post up work, events or interesting articles. New members are joining every day.
So why not join us in our group or sign up to sell with us?
---
Paintings Inspired by Adventure: Megan Aitken
Megan Aitken is a local fine artist showcasing and selling her work with Art in the Heart. She studied Fine Art at Norwich University and went on to complete private and commercial commissions. She also worked in primary schools as an artist in residence teaching art and stage set design.
Currently she does a lot of independent work, mainly focusing on landscapes and animals, with skills also in sculpture, abstract, illustration and installation work.
'I express my passion for life and my dreams through my art. I transform the good in this world, positive moments, beautiful phenomena and amazing wonders of this planet into my own creations.
I travel and actively surround myself with nature, the raw parts of this planet. I use these amazing forms and landscapes to feed the creativity in my work.
I focus mainly on landscape paintings of places I have visited. They are created from memory fused with imagination and emotion. Because of this, I hope to create paintings that are inspirational and uplifting for my viewers as I, like many other artists, try to spread the magic of art and make this world a more beautiful place with a language we can all recognise.' Megan Aitken
See Megan's work at www.artintheheart.co.uk/store/mafinearts
Leave a Reply