A masterclasses in inspiration is all you need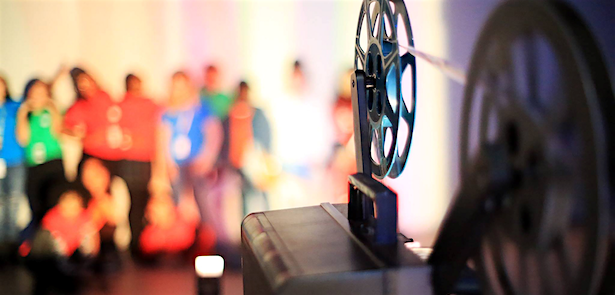 Where do you get your inspiration from? Over the last year, arts organisation Metal has been running monthly masterclasses – a series of workshops led by experts aimed at inspiring creative practice. There have been workshops on zine making, activist embroidery, alternative life-drawing and how to make your own podcast, drawing on experts from Peterborough and across the UK. Open to all creatives from across the city and beyond hey are heavily subsidised – just £10-20 – and have been incredibly successful, often selling out. It's a great opportunity to try something new and experiment with your new skills amongst like-minded people. This year Metal has partnered with Peterborough Presents to continue the programme. Below are details of the next three workshops.
On Saturday 20 July 2019 artist and film maker Chris Daniels will be leading workshops on Cameraless 16mm filmmaking. Chris will guide participants in exploring 16mm film; marking, scratching, drawing and manipulating celluloid in various ways before immediately running the film through a projector and viewing the colourful abstract animation and experimental results. There will then be a screening at the end of each session. There are 2 half day workshops to choose from, one at 10am-12.30pm and another at 1pm-4pm. Workshops cost £10.
On Saturday 10 August 2019 artist Hilary Powell will introduce participants to the basic structures of pop-up architecture using her own pop-up book 'Legend: An A-Z of the Lea Valley'. This will be followed by an afternoon session exploring alternative printing techniques using photocopies and/or found materials. After constructing a series of foundation shapes to make a pop up sketchpad participants will be able to test out the possibilities. You don't need to have any prior experience of paper cutting or other moveable book formats– it's ideal for beginners. The workshop runs from 10am-4pm and costs £20 plus a small donation to material costs.
For those more interested in performance, Tom Cassani will be leading a workshop on deception in performance on Saturday 21 September. Tom is a respected member of the magic circle. However, he won't be teaching how to perform magic tricks or how to be a con artist or how to lie perfectly! He will teach participants the aspects of this art form that he has found can be exciting, useful and thought provoking when making, devising or creating live performance work. The workshop runs from 10am-4pm, costs £20 and is for all people interested in performance.
If you want to try something new or are seeking inspiration and creativity, make sure you don't miss out. All workshops take place at Metal's base – Chauffeurs Cottage on St Peters Rd (behind the Town hall).
For further details or how to book visit metalculture.com/projects/metal-masterclasses or call 01733 893 077
Leave a Reply