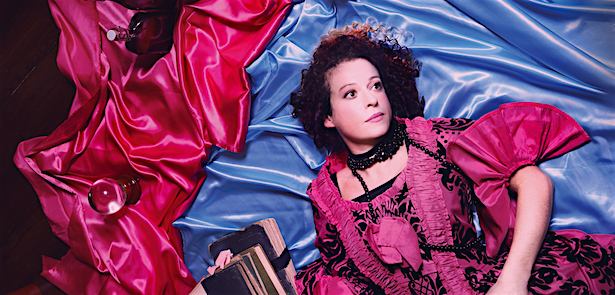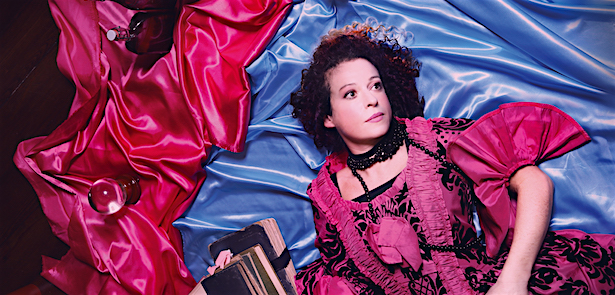 The Cresset, 24 May, 7.30pm
Few of folk music's bright stars shine as brightly as Kate Rusby. A career which spans over 25 years in music showcases her as one of the finest interpreters of traditional folk songs and one of our most emotive original songwriters.
Forever proud to call herself a folk singer, Kate's beautiful, expressive vocals never fail to connect the emotional heart of a song to that of her audience. The crossover appeal Kate enjoys is unprecedented for a folk singer. Her wondrous singing, engaging Yorkshire wit and the intuitive support of the band ensure that audiences will be treated to an unforgettable concert experience.
Kate's soulful vocals resonate with the wistful beauty of an earthbound angel. Inhabiting a lyric with unforced conviction – no matter how old or how modern – she has that rare ability to transport her audience and make each tune live vividly within their experience and imagination.
Audiences are sure to be thoroughly entertained by Kate's choice of much-loved classics from her back catalogue together with a selection of fresh new songs from her new album released this May.
As ever, she will be joined by the cream of British folk musicians who form her select band: Damien O'Kane on guitar, electric tenor guitar and banjo; Steven Byrnes on bouzouki; Nick Cooke on diatonic accordion; and Duncan Lyall on double bass and moog. These virtuoso artists are sure to delight you with their exceptional talents and intuitive support.
Kate Rusby
Fri 24 May, 7.30pm
The Cresset
Tickets:  01733 265705
Leave a Reply