COVID-19 and the performing arts – where do we go from here?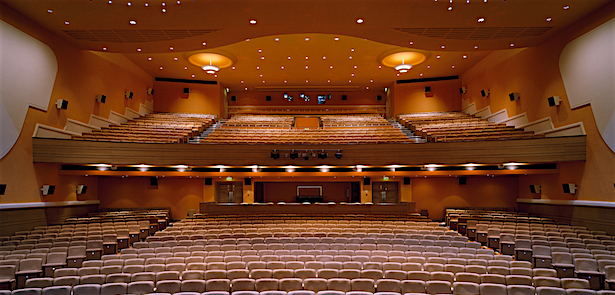 In early June we set out to assess the effect of lockdown on the city's main venues and what steps they were taking to keep going. We approached Penny Hansen, Head of Commercial Activities at The Cresset, David Hutchinson, CEO of Selladoor Worldwide for the New Theatre and Stewart Francis, Chair of Vivacity trustees, all of whom were more than happy to talk. When we interviewed Stewart, he had already been vocal about the impact of the pandemic. A week later the news broke that Vivacity had become unviable and was to cease its relationship with Peterborough City Council, no longer running venues and services on its behalf. In early July the government pledged £1.57bn to support arts venues. But is it too little, too late? We look at the impact on venues, how they are surviving without audiences – and what things might be like post-COVID...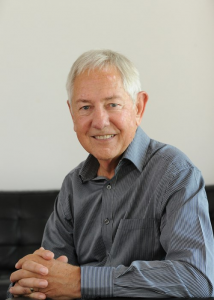 Stewart Francis was blunt about the impact of lockdown on Vivacity. 'On 20 March every one of our services ceased operations. 10 years' work was closed in 10 hours. As a charity we generated £8.5 million in revenue every penny of which was reinvested in the vital services we provide for the city. Only 20% of our revenue is provided by way of a grant by the city council. This month would have seen Vivacity celebrate its 10th anniversary…'
Of course, the lockdown was disastrous for all venues. Even Burghley House, with all its space and resources, had to admit defeat – initially, at least. In June, Miranda Rock, House Director announced: 'With a heavy heart and after much discussion about the practicalities of movement through the State Rooms, we have taken the difficult decision not to reopen the House to visitors this year. This conclusion was not reached without careful discussion and consideration of all the challenges that we would face in complying with social distancing. At the end of the day, a visit to Burghley is meant to be enjoyable and we did not feel that we could offer our visitors a high-quality experience.' The situation has since shifted, and happily the house will now be open from 5 August to 11 October. Nonetheless, it means most of the summer being lost.
For The Cresset and the New Theatre – the latter still in the honeymoon period of what had been a triumphant relaunch under the management of entertainment giants Selladoor – it's hardly any better, with no audiences until September at the earliest, and even then with uncertainty about how – or if – they could operate effectively at that point. We hear first-hand about the challenges faced by both at the end of this piece.
Vivacity's situation was more complex than most, however. They were responsible not only for the Key Theatre, but 10 local libraries, Peterborough Museum, the Lido, Flag Fen, Regional Pool and health and leisure facilities at Bretton, Dogsthorpe, Hampton, Netherton, Orton and Werrington. They had also had well-publicised struggles with funding in recent years, and faced criticism over their financial management of the city's services. Although COVID-19 was blamed for their demise – Peterborough Council Leader Cllr John Holdich referred to it as 'just one more casualty of the global pandemic' – Vivacity was clearly already vulnerable.
'We saw it coming several weeks before,' says Stewart, 'and probably the true scale of what would happen about two weeks before. Things were moving fast. In the final week before lockdown we wanted to close services but had to wait for instructions from government and the Council. Two weeks before lockdown it was clear the public were making their own decisions and were stopping booking and turning up.' When lockdown happened, virtually all of Vivacity's 500 staff were furloughed, with only a handful remaining in work and most of them from home.
Being able to see it coming doesn't mean you can avoid the impact, however, or even brace effectively against it. COVID-19 wasn't just a buffeting wave, it was a tsunami. 'We are devastated. Vivacity has been caught in a perfect financial storm. COVID-19 has switched off our revenues for weeks already. There would be significant costs of re-opening and we are predicting a major loss of income as we implement social distancing and reduce capacities. This immediate shock comes alongside the well-publicised budget pressures of the Council that have resulted in continued reductions in its contributions to Vivacity.'
In a statement issued when the news broke, he added: 'The Trustees recognise how vital culture and leisure services are to the people of Peterborough. This decision has been made with enormous regret and only after we have made exhaustive efforts to find a way forward that could have guaranteed a sustainable future for the charity and the services it provides. We are proud of what Vivacity has achieved over the last ten years and of the immense efforts of our people, including our hundreds of passionate volunteers. We will now work closely with the Council to support our employees as far as possible. I am acutely aware of how difficult this situation will be for them. It is their efforts and the fantastic support of our 116,000 customers that has enabled Vivacity to help put Peterborough on the cultural map and make such a difference to the lives of those who live here.'
As to the future, Council Leader John Holdich was determinedly upbeat: 'We are committed to continuing and even building upon the excellent services Vivacity has provided for the City, and are excited by the opportunity to possibly even change and develop what that offer might look like for a new, post-COVID world.'
The question is, what will that post-COVID world look like? Will other venues survive without more support? Can we go back to 'normal' – and do we even want to?
'Undoubtedly the impact of Covid-19 has meant creatives have had to find new ways of bringing their art to the public, ' says Stewart. 'Some of the things I have seen have been truly inventive and it's lovely seeing choirs perform in their hundreds by Zoom. But nothing can replace going to a theatre to share in this experience.'
This is a sentiment echoed by all we spoke to. 'Covid-19 will change behaviour, but this will only be in the short to medium term. Yes, we might all want things cleaner and a little further apart but in 18 months' time (provided the virus has been dealt with) people will still want to gather to be entertained, keep fit and to learn.'
But what will be left to enable them to do that? Not surprisingly, Stewart was the first to acknowledge that the financial hit was 'enormous' and could not simply be absorbed. By his estimation, even if most of our services were to reopen by summer/autumn the whole of the leisure, cultural, heritage sector would take at least 18 months from that point to get back to near normal revenues. He added: 'There is no hiding from the fact that the long term effects of Covid-19 will lead to service closures in our sector. But all that depends on what value government and our Council place on the positive effect our services have on the life in the City as a whole… I fervently believe that culture and leisure are essential to the fabric of any flourishing, modern city. They make a place vibrant. They help people to live healthy, fulfilled lives. But like any other service they need a secure financial future if they are to thrive. I fear that without significant government financial support we will see services such as theatres, museums and libraries closing across the country.'
That support has now materialised in the form of £1.57bn of support from the government, and that will be warmly welcomed. Whether it is enough (Germany has pledged €50bn for its cultural sector) and whether it is in time, remains to be seen – and clearly venues still face a major struggle surviving this crisis.
Arts and culture contribute a staggering £20 billion a year to the UK economy, and certainly the will to help is there in local government. Steve Allen, Cabinet Member for Housing, Culture and Recreation told us: 'As we enter a post Covid era it is vitally important Peterborough provides a strong Arts, Leisure and Cultural offer to contribute to the economic and social recovery of the City. There are great opportunities to harness the commitment and enthusiasm of so many organisations. The Cultural Strategy currently under development must bring together all elements, being front and centre of a mission to generate vibrancy that attracts participation and support of all residents of our wonderfully diverse community.
'There will undoubtedly be challenges as the City strives to revive itself after the social and economic impacts of the coronavirus, and yes there is work to do as the facilities previously provided by Vivacity will need to be revived under City Council management, repositioned in a new trust, or provided in partnership with others. Determination, vision and commitment will ensure we harness the great range of talents in the City, and in turn realise the economic advantage a rich arts and cultural scene will bring to us all. As portfolio holder for Culture & Recreation I am committed to rise the challenge.'
---
COVID-19 impact: The Cresset
Penny Hansen, Head of Commercial Activities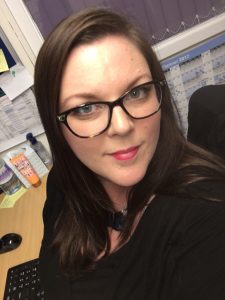 For us at The Cresset it was a staggered process; first the theatre closure, then the gym, the pub, the shops and the conference and banqueting services. Those first couple of weeks were hectic to say the least, and it was a big challenge to keep all our staff and customers up to date with the information which was continually changing as the situation developed. Our teams worked incredibly hard to answer all the questions and concerns of our customers, while of course dealing with huge uncertainty themselves around what was going to happen.
I don't think anyone could prepare for something on this scale. We obviously have certain processes and procedures we can put in place for various emergency scenarios, but we've also had to learn as we go. We have been able to make use of the government's Job Retention Scheme which has been hugely beneficial, but unfortunately we have not qualified for any additional support.
Many of our team are on furlough, and we're thankful that this government scheme has allowed us to retain all of our staff during this time. Since day one we have kept working in many areas; some parts of The Cresset are still operational, including the YMCA Accommodation services, The Kingfisher Centre and The Bees in the Hive Nursery, and our facilities and cleaning teams have been doing an incredible job to support them. Also there's a small army of us working from home; rescheduling theatre shows and events, helping to support customers who are rearranging weddings and celebrations, keeping in touch with our partners and colleagues, and answering customer questions through email and social media.
It's not been an easy time for anyone, but we're incredibly grateful to have one of the best teams in the business. We have regular video conference style meetings, and social interaction, and have adapted pretty well for a group of people who are usually running about all over the building! And on the plus side we're definitely using less paper, so hopefully some of the digital solutions we've put in place for this will continue to benefit us moving forward.
The community has been no less than wonderful. The level of support, patience and kindness from our customers has been fantastic. While we are of course offering no-quibble refunds to customers who can no longer attend a rescheduled event, many have retained their tickets for the new date, or chosen to take a gift voucher instead, showing their intention to return in the future and their trust in us to welcome them back. People have also expressed their concern and good wishes to our team, which has been hugely appreciated during some dark days.
We do accept that we are in a more fortunate position than some, as The Cresset isn't just a theatre. As a trading subsidiary of YMCA Trinity Group we have worked very hard in recent years to ensure a more sustainable business model, and therefore are able to reassure people that The Cresset will still be here for many years to come.
Initially we'll be opening the building for shops and services, so we're currently putting things in place to ensure the safety of everyone. The biggest challenge throughout this whole crisis has been the uncertainty, it's nobody's fault but in this situation there are no absolutes, things are continually changing and so we need to learn how to adapt to the evolving landscape as we move forward. I think in hospitality and entertainment the challenges are huge, as these activities are by nature more social, and rely on large numbers of people, but I'm hopeful we can find a way through.
Of course the economic impact of the pandemic will be widespread in the coming months and may take a long time to recover from. We also understand that audience behaviours might change, that some of our customers will not feel confident in returning to certain environments for some time, so we keep learning and adapting. Our job is to create a safe environment for all and make sure customers have enough information to make an informed decision about whether they want to visit us.
I could wax lyrical about the value of the arts for eternity, and for me it's crucial to society, to people's wellbeing and development, not to mention morale. But most of all I think the arts, whether it be theatre, music, comedy or dance, gives us a sense of unity and togetherness, a shared experience that is impossible to replicate through a screen or over a set of headphones. For that reason I have no doubt that, when it is safe to do so, people will return to feel that joy once again. We've been through plenty of ups and downs in the last 40 years, but with a fantastic team and wonderful customer support we'll weather the storm and will be here at the heart of our community.
---
COVID-19 impact: The New Theatre
David Hutchinson, CEO of Selladoor Worldwide (stepping in for Theatre Director Richie Ross, who was on furlough)
The immediate challenge for us as a venue has been twofold. Firstly, when the doors shut across the UK we had to focus on event management, and rescheduling/cancelling the better part of two seasons worth of shows across multiple producers and organisations. Happy to say we have managed to reschedule the majority of work coming to the New Theatre into end of 2020 or 2021 – so whilst we have to wait a bit longer, at least we'll be presenting these excellent visiting productions. Secondly is patron support – where of course, many people want to exchange tickets, seek refunds or kindly donate them to support the theatre through this really difficult time. This takes a huge amount of resource during a time when many of the team have to be furloughed. Those two opposing demands do present challenges but we have done our best to be patron focused, as our audience is key to us and we value them hugely.
We do plan for what happens in periods of business interruption, but honestly planning for a pandemic is not something we've got up our sleeve. As a company, we were aware of the impact of the virus as early as December 2019 as our Asian operation was already feeling the pain. So much of this pandemic has been unprecedented – and whilst we did draw up a continuity plan immediately after we were certain the UK was going to be impacted the plan evolves on a weekly basis. It does at times feel like you are making plans in the sand, as nobody has the answer to when the lockdown or effects of Covid-19 will subside and life will go back to a new normal.
Like many theatres across the UK, faced with the prospect of the furlough scheme ending in mid-Autumn and with no performances until November, we've been faced with the difficult decision to undertake a redundancy process across our business. Our Senior Management team are still working with us on relaunch, and we very much hope we'll be in receipt of central government support in the coming weeks to protect more jobs during lockdown, as they have widely acknowledged that theatre is going to be one of the industries which is hit the hardest. We have a great team at the New Theatre, and bringing our full team back to the business when we have some roadmap to reopening from the Government is an absolute priority.
Whilst there will be a number of small businesses including pubs and restaurants that will start to reopen this summer, we simply cannot follow suit at this time. Theatres operate on a very thin profit margin, and the notion of socially distancing whilst making our operation commercially viable is just not possible. Add to this the fact that the government has given a timescale on how and when theatres will reopen, and we're pretty confident that the right time to focus on reopening is in the autumn in November at the earliest.
It's a very tough time. We're anticipating a £2M deficit in the year across all the businesses, and our box office across all our venues, international offices and productions will drop by 97% from a high of £30M last year. This has a huge impact on us. We do have more capacity as a large company to absorb a certain level of business interruption, but our reserves are not unlimited, and whilst we have modelled very strong business continuity plans the Government and culture minister Oliver Dowden need to step up and support the arts.
We have already been in receipt of support across a few different means. In Peterborough, the main source currently has been Arts Council England and we were overjoyed that our application for emergency funding was successful as it was a very competitive fund. The local authorities have been really supportive in terms of our appeal to Government and keeping in regular communication with my Peterborough leadership team. The problem we have at the New Theatre, is that due to the size of the building it misses out on most of the small business relief grants and funds, so this is an issue that I am discussing with the local authority.
I do think COVID will put more pressure on venues to innovate, which is no bad thing as the comfort and safety of patrons should always come first. Late last year we launched our DIVA app – which is a new service where you can order a drink from the bar, and it is brought to the customer from the comfort of the seat avoiding queues at the bar and a rush for drinks in the interval of a show. Technology like this will be key from now on, to limit gatherings in areas of the theatre and ensure a quality experience for everyone.
Social media and the web have been vital – not just in terms of how we communicate, but also on how we stay connected with the communities which we service as theatre producers. We have run various online schemes to reach out to the community – including our Sunday Lockdown series, where performers would record material and it was curated and hosted by Ben Stott and put out on our social channels each week. Small steps – but loneliness and mental health is as important as ever during these times.
Artists are vital, lockdown or otherwise. The way we innovate is what makes us creative – however we've got to work hard to bring audiences back and give these artists a platform again, as many are facing unimaginable hardship during this pandemic.
We're all focused on the big reopening in November. We are shortly going to be launching a fundraising campaign, as after the best part of a year of no income – our reserves are depleted and we don't want to compromise on our mission to bring the top quality performers and a wide outreach programme to reach all corners of the community we serve.
Leave a Reply