The Art of Self Validation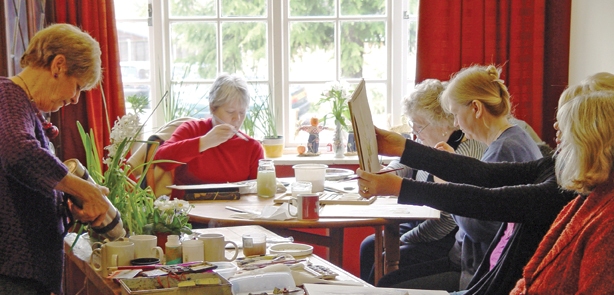 Neil McGregor-Paterson, a healthcare communication consultant, has very swiftly established a 6,000 square ft. art and crafts centre in the lovely St Pegas Granary in Peakirk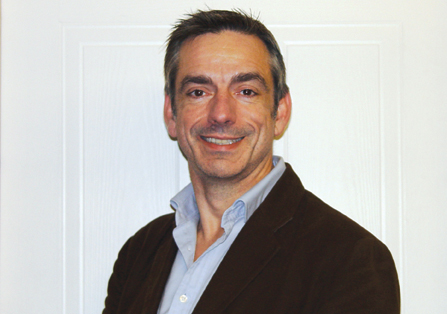 Realitas Community Arts Centre exhibits and sells the work of over 150 local artists and crafts people. The Granary is also home to creative businesses and fossil museum, Fossils Galore. Crucially however, the Centre reaches out to the community with demonstrations and workshops including art and craft as therapy sessions for individuals living with long-term health conditions. Almost exactly a year down the line, Neil has recently achieved charitable status for the Centre. He can now focus on securing funding for inspiring projects which facilitate access to community involvement through arts and crafts. He simply wants to make life better for people and he believes that the Centre can do this.
Neil, expert in health and wellbeing communication, explained to me the link between arts and crafts and health.
It is well established that creative activity can improve health and well-being. It's social, therapeutic and can have a huge impact on self-worth. First and foremost I want to link artistic talent to its community while offering arts as a therapy for individuals living with a diverse range of chronic health conditions such as depression, multiple sclerosis or rheumatoid arthritis. I want to extend the reach of the Centre in an attempt to reduce social exclusion and improve health and wellbeing.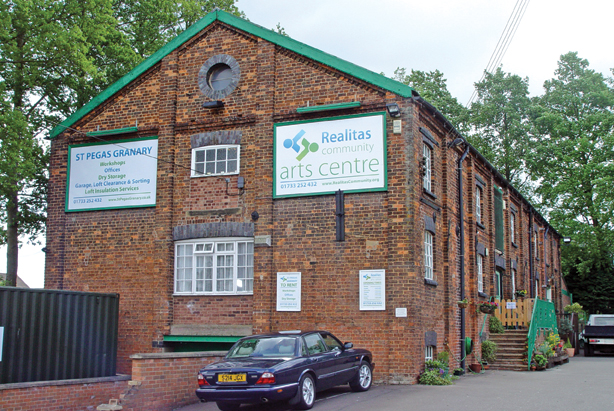 Equipped with a BSc in Microbiology, Neil started out in pharmaceuticals and eventually became MD for a string of health communication consultancies delivering disease awareness programmes and educating healthcare professionals about new healthcare products. Somewhat disillusioned with the apparent shift from the patient to profit within sections of the consultancy sector, Neil reassessed his vocation and acquired the Peakirk building in March 2011 to set up Realitas Community. "I wanted to explore original ways and models to support some of the most disadvantaged in our society. I have set up the arts centre with the ultimate aim of supporting the local art community and individuals to support their communities. Arts and crafts are for the masses and not the select few. Now with charitable status, we have enshrined our purpose within our constitution and can better fulfil our potential."
It's fairly common for individuals to want to contribute to society, but for Neil it's more than this. His commitment to others fulfils his own need for self-validation and continues to give him a huge sense of purpose.
I have a passion for building teams to help drive positive change. By achieving this, I feel I can leave my own personal legacy on society.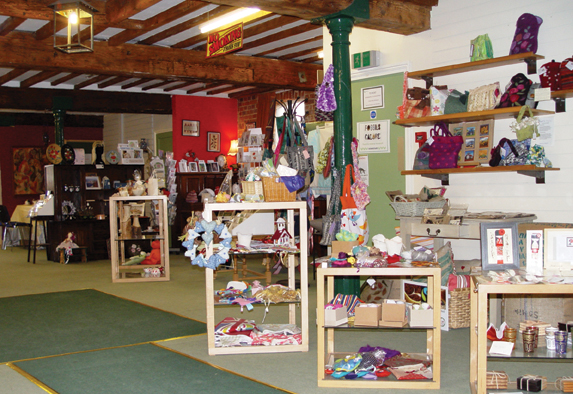 Neil is currently planning three big projects: 'Expressing Me , Myself, I', a street art initiative engaging disenfranchised Peterborough youth; 'Therapy in a box' an initiative to support individuals living with ADHD, and a smoking cessation You Tube video centred around arts and crafts. His aim is also to create best practice templates which can be shared with others.
The Arts Centre is well worth a visit with an abundance of beautiful art and crafts: paintings, sculpture, jewellery, ceramics, wood craft, textiles and so much more. There is also Totty Teas, a small on-site tea shop with a fledgling art and craft library. All commission and sales revenue goes directly to supporting and pushing forward the charity.
We have had such great visitor feedback. In addition to an all inclusive atmosphere, it is the sheer breadth of local talent on display that makes the Centre really special.
Realitas Community Arts Centre
St Pegas Granary
St Pegas Road
Peakirk
Peterborough
Cambs PE6 7NF
01733 252 538
var username = "neil"; var hostname = "RealitasCommunity.org";document.write("" + username + "@" + hostname + "<\/a>")" target="_blank">www.realitascommunity.org
Facebook: Realitas Community Arts Centre Twitter Realitasarts
Leave a Reply