Need Advice? Citizens Advice Peterborough can help!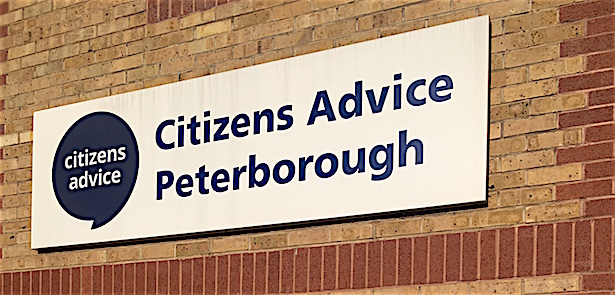 To celebrate our new outreach locations across Peterborough we will be running a series of articles focusing on the key issues that we deal with on a day-to-day basis, from help with money, debts, benefits, housing and homelessness, employment and relationship advice.
Struggling with your Council Tax Bill?
If you are getting Universal Credit or are on a low income, you could be eligible for Council Tax Support. This is a benefit to help people who are on a low income with the cost of their council tax.
Council Tax Support is not included as part of your Universal Credit award. You will need to apply separately for this or you will miss out.
To apply online visit www.peterborough.gov.uk and search "Council Tax Support". You will need your National Insurance number and details of your income and benefits.
You can also ask your local Council to spread your Council Tax over 12 months instead of the usual 10 if you're starting to struggle with the payments. This will reduce the amount you pay each month.
You can reduce your overall bill by getting a discount on your Council Tax if you:
live on your own
live only with someone who's under 17 or a full-time student
live with someone with mental health problems
live with someone who is severely disabled
earn below a certain amount of money – this depends on where you live
Ruby's story
Ruby recently broke up with her partner and moved into her own rented flat. She is claiming Universal Credit but, as she is searching for a job, she has found it difficult to make ends meet.
Ruby turned to Citizens Advice Peterborough for help. After looking at her benefits, the Adviser worked out that she wasn't claiming the Council Tax Support she was entitled to, as she thought it was automatically included in her Universal Credit. The Adviser was able to help Ruby apply for Council Tax Support and successfully reduced her annual Council Tax bill by 70%.
As Ruby now lives on her own, the Adviser informed her that she is entitled to a 25% reduction in her Council Tax. With the Adviser's help, Ruby received this additional reduction, and also asked the council to spread out her Council Tax payments over 12 months instead of 10.
As a result, Ruby's Council Tax bill was reduced from around £1,100 a year to £250 a year, with a monthly payment of £21 which she is better able to manage. The Adviser was also able to provide budgeting advice and support Ruby with issues surrounding her relationship breakdown.
Drop in to our new locations across Peterborough
We are now offering our information and advice services at several new locations across Peterborough, seeing you sooner and at your own convenience.
Please drop-in to any of our new outreach locations:
Gladstone Park Community Hub
Bourges Boulevard, PE1 2AN
Mondays and Tuesdays, 9am – 1pm
Orton Library
Bushfield, PE2 5RQ
Mondays, 2pm – 4:30pm
Central Library
Broadway PE1 1RX
Tuesdays, 1:30pm – 4:30pm
Bretton Library
The Cresset, PE3 8DS
Wednesdays, 1:30pm – 4:30pm 
South Bretton Family & Community Centre
Tyesdale, PE3 9XZ
Thursdays, 1pm – 4pm
Werrington Library
Staniland Way, PE4 6JT
Tuesdays, 2pm – 4:30pm
Prefer to Phone or E-mail?
If you prefer to Phone or E-mail rather than speak to someone face to face that's not a problem, you can contact us as follows:
Leave a Reply