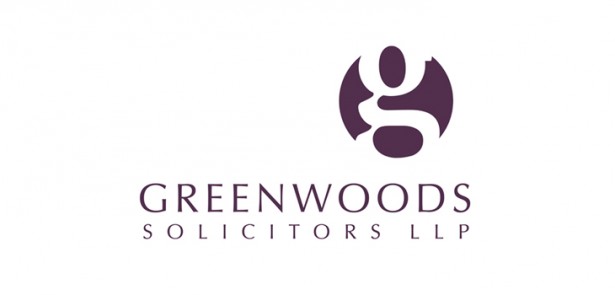 Fifty per cent of people in the UK have not made a will. Without one, you could be leaving a trail of chaos and heartbreak behind you at a time when loved ones are already grieving. Tim Addinell, head of private client services at Peterborough-based Greenwoods Solicitors LLP, explains why we should all make a will.
Q Why do so many people fail to make a will?
A There's a variety of reasons. Some people don't think they need one because they don't own anything of value. Others don't want to make one because it forces them to deal with things that they don't want to think about, or they feel that making a will may somehow hasten their demise. In addition to failing to make a will, some people have wills which are no longer valid. For example, if you get married then your existing will is automatically revoked by the act of marriage. Unless the will was made in contemplation of marriage, you need to make a new one when you get married. The same is true if you become civil partners.
Q What sort of wp-content can people have that they may not be aware of?
A It's a depressing fact that many people are worth more when they're dead than when they're alive. People don't always consider wp-content such as insurance policies, employer's benefits, and pension contributions that may pay out upon death.
Q Fifty per cent of the population do not have a will. How much chaos can that lead to when someone dies?
A It may make very little difference at all but it can also be an absolute nightmare, and the more complicated your family circumstances are, the more difficult it's likely to be. For example, if you're living with someone and you're not married, or civil partners, and you die without making a will there's nothing under the Intestacy Rules (rules that apply where there is no will) to cover your relationship, as these rules are based on blood relationships and marriage/civil partnerships. So, if you have a long term co-habitee and one of you dies without leaving a will, the other is not automatically entitled to a penny of the deceased's estate. You can make a claim for provision but it's not automatic – you will have to apply to Court. If you've just lost your partner, of say 20 years, and you then have to effectively sue their estate it's not a process you'd want to go through, especially as the timing is relatively tight to make such claims, and you may still be grieving and not thinking straight. Even if you are married or civil partners, you need to consider provision for your children, maybe from previous relationships, and the appointment of executors and guardians. A will gives clarity and certainty to your wishes to avoid chaos. It may also help to reduce or avoid Inheritance Tax and the impact of care fees.
Q Why is there no legal obligation to have a will?
A Because testamentary freedom is enshrined in English law so you're entitled to leave your estate as you choose.
Q Are the wills you can buy in high street stores any good?
A Yes – they work, but only if you complete them correctly. There was a recent report on how much lawyers supposedly love home-made wills because there are always mistakes. As a result, more work may be required by a solicitor to sort things out, costs are greater, and in theory, the lawyer makes more money – probably more than would have been the case if they had advised on the preparation of a correctly drawn will in the first place. That may be true, but I actually hate home-made wills because if there is something wrong you are inevitably the bearer of bad news. You're either telling someone that the will isn't valid or that what someone was trying to achieve doesn't work out, or that there's a problem and more work is required, potentially leading to delays. So, they can actually be quite stressful to deal with for all involved.
Q How complex is the process of having a will done professionally? How long does it take and how expensive is it?
A It depends. You can complete an online will just by typing in a few answers and getting a standard form document generated before your eyes. In my view though, there's nothing like sitting face to face with someone to talk through the issues. It's only by doing this that you discover, for example, someone in the family has a shortened life expectancy or a disability, or perhaps financial or relationship problems which need to be provided for.
In terms of cost, most organisations say they will do a straightforward will for a fixed fee, but, as the examples above illustrate, in reality most people's circumstances are not entirely straightforward. But to give you a figure, it generally costs in the region of £500 for a couple, though it varies depending on how complex the circumstances are and how much time it takes. There are other things to look out for when deciding who to go to for advice on preparing your will – for example hidden annual charges for will storage. If you go to a solicitor to prepare your will generally the storage is free – but that's not always the case with other providers.
A will is one of the most important documents you'll ever conclude. On that basis, however you choose to prepare it, it's important you do it properly.
Q Are there any pitfalls that need to be avoided?
A Don't hide information from the person who's seeking it! What you don't disclose, can't be catered for, which is another reason why sitting down face to face and talking things through is, for me, the best way to get the best advice. The adviser can also tell by your body language and reactions how comfortable or uncomfortable you are with alternative options suggested to deal with your particular concerns. That's something else you don't get with a will where you just tick the boxes to answer questions.
Explaining decisions you have made to your family at the time of making your will can be very helpful. As a result, expectations can be managed and your decision making does not come as a – perhaps unwelcome – surprise.
plan for the future and make clear your wishes
Q When choosing executors for a will, do you need to gain their prior consent or can you name them without their knowledge?
A It is helpful to ask them first as they do have the right to refuse. They may do just that when the will is read out if that is when they hear of their 'appointment' for the first time.
It's not something that should be taken on lightly; executors are responsible to the beneficiaries to deal with the estate efficiently and to get the best price for wp-content. An executor needs to be organised and efficient – so bear this in mind when choosing. In addition we always advise on the need to be aware of family politics and how this may impact on your choice. There may be business interests to consider too. If these are involved it may be helpful to choose an executor with business acumen, who understands, and is perhaps involved in, the business. It is worth noting that creditors can take action against an executor – and I have been involved in situations where this has arisen and difficult issues have had to be tackled.
Q What would you say to someone who doesn't have a will made out?
A Simply that you've missed an important opportunity to plan for the future and make clear your wishes – whether in the distribution of your estate, the appointment of executors, the appointment of guardians or the making of gifts to friends and charities.
If you've made a will to deal with what happens when you die, (and if you put something in place to deal with what happens if you have an accident while you're alive, with the result that you can't look after your affairs yourself – some sort of power of attorney) then that's all your family can reasonably ask from you.
There's nothing worse than for someone you've lived with and loved for a long time then to face problems in dealing with your estate as well as the sadness of grieving. It's a pretty lousy legacy to leave unnecessary confusion or family disharmony on your death.
Greenwoods Solicitors LLP can be contacted on 01733-887700 or visit www.greenwoods.co.uk for details of services offered.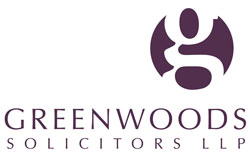 Leave a Reply