Free Masterclass & Advice Centre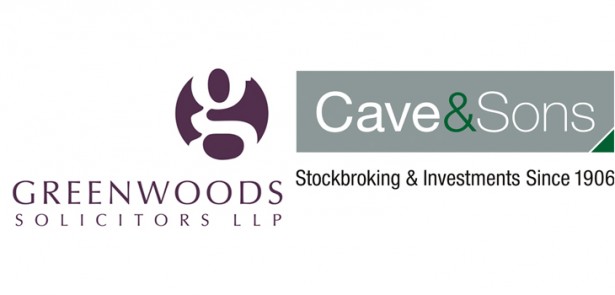 Financial and legal experts are joining forces and taking their know-how on the road, running a free Masterclass and Advice Centre to help people preserve their wealth and plan for the future.
Cave & Sons – a Northamptonshire based stockbroking and financial advice firm – is teaming up with Peterborough-based Greenwoods Solicitors LLP to deliver the event at Oundle School on Wednesday, 19 October 2011.
It is for people who are approaching, considering or in their retirement years, concerned to preserve their wp-content both for themselves and to avoid or mitigate inheritance tax for their families. The event will start with refreshments at 10am, followed by focused presentations. The rest of the day will be dedicated to 15-minute one to one consultancy slots. Attendees are invited to book a free of charge appointment with the experts of their choice – these one to one appointments will run every 15 minutes from 11.30am to 3pm.
For people who are approaching, considering or in their retirement years
The experts on hand on the day will be:
Andrew Cockerill, Chief Executive of Cave & Sons, an expert in discretionary and advisory investment management and all aspects of stockmarket investment, whose clients include private clients, Trusts and Charities.
Stephen Patch, from Greenwoods, a qualified senior solicitor focusing in private client law – including wills, inheritance tax planning and asset protection. He is a member of the Society of Trusts & Estates Practitioners, the specialist organisation for these areas of work.
Gregg Taffs, who holds the coveted Chartered Financial Planner status, regarded as the pinnacle qualification within the industry.
Why attend?
Gregg Taffs from Cave & Sons said: "We are living in a volatile world, with financial changes happening on a daily basis, so it is increasingly important to seek professional advice in order to secure income and wealth for your families rather than for the tax man."
Stephen Patch, Senior Solicitor at Greenwoods, added: "I am relishing the opportunity to be part of an event that can add real value. The challenge of ensuring that a client's affairs are in order and that their loved ones are taken care of is at the forefront of what I do. To be able to offer clients the very best legal and financial expertise at one event makes this an opportunity not be missed."
To book your place at the Masterclass and Advice Centre simply ring or email Leah Pearson at Greenwoods Solicitors on 01733 887817 – – confirming whether you will be attending the presentation and requesting the one to one slot of your choice. You may book with more than expert if you have diverse advice requirements. Spaces are limited and will be booked on a first come basis – so book early to secure your preferred time slot.
Cave & Sons is authorised and regulated by the Financial Services Authority. Go to www.caves.co.uk for more details.
The Experts' Views
Not sure about the issues you need to consider. The Masterclass team explains what they'll be talking about and why it's relevant to you: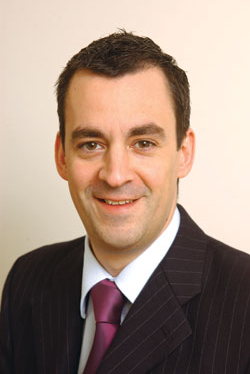 Andrew Cockerill, Chief Executive of Cave & Sons
'This year has already seen social uprisings in Africa and the Middle East, riots in Greece, playground squabbling in Washington and a devastating Tsunami in Japan. The world's capital markets have perhaps never been more volatile. At the same time, the range of investment products available to the private client has never been greater. Informed, impartial and appropriate investment management services are, therefore, more important than ever.
My presentation will provide some insight into the disciplined, structured investment approach favoured by Cave & Sons. I will highlight the range of different investment vehicles and asset classes generally utilised when constructing portfolios for our clients and provide an insight into our current view of the economic backdrop and the prospects for the markets going forward.'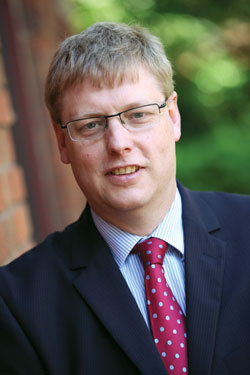 Gregg Taffs, Chartered Financial Planner, Cave & Sons
'The need for professional financial guidance has never been more important than now. For those who have skilfully managed to navigate the tricky path into a financially secure retirement there is often a desire to pass on wp-content to help the next generation. Understandably with increased longevity and the possible requirement to fund long term care costs, assessing what constitutes excess capital can be difficult to ascertain. This often results in little or no action being taken and the taxman receiving a considerable proportion of the remaining estate.
I will therefore be focusing my presentation on inheritance tax efficient structures which enable the individual to reduce their estate for inheritance tax purposes whilst retaining access to some or all of the original capital/income or both.'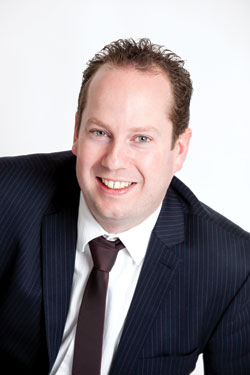 Stephen Patch, Senior Solicitor at Greenwoods Solicitors LLP
'The need for professional advice in relation to Wills and estate planning should never be underestimated. A Will is not only a useful tax-planning tool but can also be used to help safeguard part of the estate from future care fees. For an increasingly ageing population this is an issue that is affecting more and more families and for those who either refuse to take advice or bury their heads in the sand can be in for an unpleasant shock when either a significant part or the whole of their estate is swallowed up in care fees!
I will talk about making a Will which combines both tax efficiency and protection from future care fees.'
Can't make the event? Call any member of the Masterclass team for an informal discussion about any issues that concern you.

About Greenwoods Solicitors LLP
As financial matters and personal relationships become more complex, you need specialist, practical and straightforward advice to manage your wealth, inheritance and wp-content.
At Greenwoods Solicitors personal attention and effective action are key to the service our growing team provides. You will benefit from clear, practical and pragmatic advice specifically tailored to your individual circumstances.
In all areas of asset and wealth management, planning is fundamental to looking after you and your family. Listening to you and understanding your objective is crucial, only then can we work in partnership with you to achieve these.
Our advice may cover:
Buying and selling property
Lifetime gifts
Tax efficient Wills
Lifetime trusts
Asset protection
Managing your affairs
Estate administration

About Cave & Sons
We are an independent company offering a wide range of investment management, stockbroking, investment management and financial planning services, which means that we are able to cater for all of your financial requirements.
Whether you would like to sell some shares, consider your retirement options, inheritance tax mitigation, or you would like to employ us to look after all your financial affairs via our Wealth Management facility, Cave's have a service to suit you.
Established in 1906, we are one of the oldest surviving independent stockbrokers in the UK, meaning that we have the experience to make the right decisions, at the right time, giving you peace of mind today, tomorrow and in the future.
Our independence is of great importance to us. It means that there are no external influences being brought to bear and, as such, every decision is made with one criteria and one criteria only; what is best for our clients.
Leave a Reply