Pet answers: slugs and snails and insurance details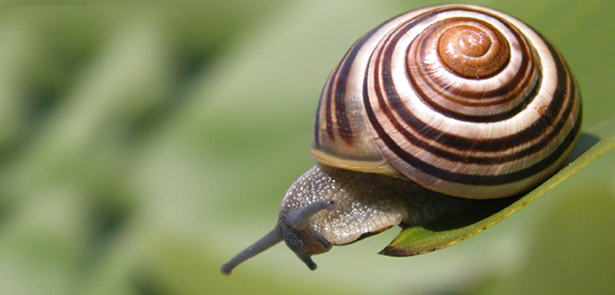 Don't settle for pet theories, get pet answers! Veterinary surgeon Cees Bennett answers your animal health questions
Following a couple of questions and an email reply to my answer about cruciate surgery, I thought it would be a good idea to talk about insurance. Pet insurance is there to provide a safety net for the costs of an illness or injury to your pet. It comes in many varieties including 12 month cover per condition, or lifelong cover, and from £500 to £12,000. The key differences are in the details. Some insurers will charge you a fixed excess and others can charge a percentage of the total bill. Some will only cover certain conditions (often excluding the more common conditions) and others will consider bilateral conditions (for example cruciate injuries) to be one condition. No insurers will cover a pre-existing condition. For vets it is always frustrating to see a client who thinks they have good insurance only to find out that the small print restricts them or excludes them from cover. My main message would be that if the premium looks too good to be true it probably is, and that sometimes the better value product is not the cheapest. Any vet practice will be happy to talk to you about the topic in far more depth than I can here, but putting some insurance companies into a search engine will often give you a good idea about them.
MY YOUNG DOG HAS LOTS OF TOYS IN THE GARDEN AND I AM WORRIED ABOUT LUNGWORM. WHAT SHOULD I DO?
The adult lungworm Angiostrongylus vasorum generally lives in the heart and major blood vessels supplying the lungs, where it can cause various problems including death. It used to be seen in only quite isolated areas but it is now considered a threat in many areas. Dogs can pick up the parasite by accidentally or deliberately eating slugs and snails, especially when rummaging in undergrowth, eating grass, drinking from puddles or from their toys outside. The signs of an infection can vary greatly but can include breathing problems, poor blood clotting and some behavioural changes. Strangely, younger dogs are more likely to become infected. The good news is that it can both be treated and easily prevented. There is a very good spot-on flea treatment available from vets that kills lungworm as well as fleas and many other parasites, and there is also a worming tablet that can prevent it. If you want more information go to www.lungworm.co.uk
MY CAT IS SIX MONTHS OLD AND IS CRYING ALL NIGHT. IS SHE IN SEASON AND WHEN DO I GET HER NEUTERED?
It is very likely that she is "calling" and is in season. She is plenty old enough to be neutered (it can be done from 16 weeks easily) and it is a very good idea to get her neutered or she may get pregnant from even a brief visit outside to see the male cats! Currently Peterborough Cats Protection are running a microchip and neuter campaign (Snip and Chip) for £10 for any cat to be neutered. The contact number is 0345 3712750.
Do you have a pet or animal health question? Send it to us at . Cees will endeavour to answer all questions, whether published or not!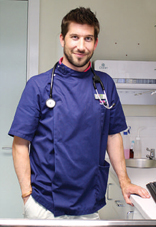 Cees Bennett BVetMed MRCVS Veterinary surgeon and Joint Venture Partner at: Peterborough Vets4Pets 231-233 St Paul's Road Peterborough PE1 3RL Tel: 01733 890777 & Bretton Vets4Pets Inside Pets at Home Unit 2 The Bretton Centre Peterborough, PE3 8DN Tel: 01733 261094
Leave a Reply