Pet answers: lockdown pets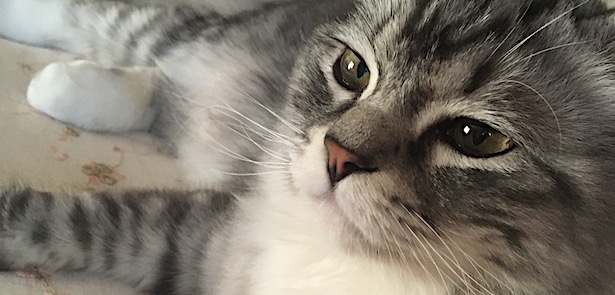 Don't settle for pet theories, get pet answers! Veterinary surgeon Holly Norman answers your animal health questions
With all the changes, I'm really struggling to socialise my puppy! How can I help him when we can't meet other people or dogs?
This is a really common question at the moment. With lockdown restrictions, we haven't been able to walk our dogs as often or meet up with friends or attend training classes. However, this is not a bad thing! Puppy socialisation is much more than just meeting people and dogs and there's a wealth of information and help out there via online classes and forums. Don't forget, puppies will be spending the vast majority of their lives with you, not with other dogs and lockdown is a great opportunity to work on all this entails. Think about walking with a loose lead, perfect recall, not barking at the door, getting used to fireworks and learning about the world they will be inhabiting for the next many years. The vast majority of puppy training and socialisation is done at home and a happy, confident puppy will quickly adjust when we finally are allowed to all meet up again. Definitely have a chat with your local dog trainer (look at one that is registered with the Institute of Modern Dog Trainers) as most of them are doing online courses and enjoy spending some one and one time with your pup!
My vets have advised me to get my kitten neutered and I was just wondering about whether it's the right thing to do?
Congratulations on your new kitten! They are usually very naughty at this age so I hope you're enjoying your little one… You haven't said whether your kitten is a boy or girl but we would always recommend neutering in kittens whenever possible for health and population reasons. Cats that haven't been neutered are at much higher risk of diseases such as cat flu or feline AIDs and are more likely to go missing or be involved in traffic accidents. Male cats will often want to spray urine and 'mark' their territory, which isn't very pleasant in your house! Female cats will want to mate with other cats and will get pregnant several times a year, and unfortunately they aren't too picky about their potential partners! Neutering is a routine operation that most vets will do every day and is very safe. Your kitten will usually be home the same day with a small clipped patch in the relevant area. They might be a little quiet that evening but they recover very quickly and are back to their naughty selves within a couple of days. If you have any more questions, have a chat with your local veterinary practice. They should be happy to talk you through your concerns and answer any queries you have.
My guinea pig has a runny eye. Do they get allergies like cats and dogs?
I love guinea pigs! They're such little characters and great fun to have in the practice. There can be lots of reasons guinea pigs get runny eyes, just like other animals or even humans. Allergies are less likely in guinea pigs and I would probably be more worried about a potential conjunctivitis or eye injury. I would definitely advise you to get in touch with your veterinary practice and see if you can get your guinea pig booked in with a vet. Eye injuries and conditions are very difficult to diagnose without seeing them in person and they can quickly deteriorate without appropriate treatment. I hope your little chap gets better soon!
Dr Holly Norman BSc (Hons) BVetMed MRCVS, veterinary surgeon and practice partner at: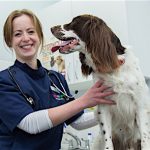 Peterborough Vets4Pets
231-233 St Paul's Road
Peterborough
PE1 3RL
Tel: 01733 890777
Bretton Vets4Pets
Inside Pets at Home
Unit 2 The Bretton Centre
Peterborough, PE3 8DN
Tel: 01733 261094
Leave a Reply