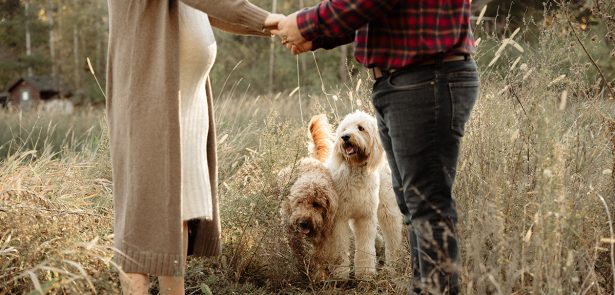 Don't settle for pet theories, get pet answers! Veterinary surgeon Holly Norman answers your animal health questions
Q: I've just found out I'm pregnant. How do I prepare my pets for the new arrival?
A: Congratulations! Introducing a new baby into the family, especially with pets, can often feel a
bit daunting, but the good news is that most cats and dogs cope very well. However, there is lots you can do to help prepare them. Make changes to the house gradually, such as new furniture or moving things around and use pheromone diffusers to help them keep calm and stress-free. Playing the sound of babies crying at a low volume regularly can help them get used to these new noises. If you need help, the best place to start is with a good dog trainer. Otherwise, enjoy this time! And get as much sleep as you can before the little one arrives!
Q: I'm travelling to stay with my family for Christmas. Can I take my cat?
A: Great question! We often take our dogs away with us but rarely our cats. And it really depends on your cat. Some cats are much more confident and will happily adapt to a new house for a few days, whereas some would find the change really difficult. And does your cat go out and hunt? If so, taking him/her to a new house where they'll suddenly have to become an indoor cat might be too much of a change. If you do decide to travel with your cat, take lots of familiar things, like beds and bowls, and try to stick to your usual routine as much as possible. If your cat is more of a worrier, it might be best to get a friend to cat-sit while you're away or consider a good cattery instead.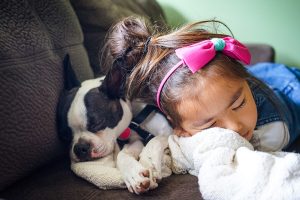 Q: My children really want a puppy for Christmas but I'm just not sure if it's the right time?
A: A new puppy is always an exciting time! I completely understand why you'd want to combine the new arrival with Christmas but it's not always the best time to introduce a new pet. This is usually because Christmas is so busy and it's hard to stick to a routine. You might be travelling to visit family, going out in the evenings, doing the big food shop – and never mind that the house is going to look drastically different with decorations and a tree. Add a puppy into the mix and it's probably going to be chaos! And it's often worth waiting until after Christmas and the excitement is over to make sure that you and the children are completely sure. A puppy is a big commitment and can be hard work.
But with a bit of planning it is doable. Maybe limit decorations, look at getting a puppy pen to protect anything you don't want chewing or peed on, and try to stick to a normal routine as much as possible. Your local dog trainer is always an invaluable resource for things like this and there's even puppy specialist trainers!
Dr Holly Norman BSc(Hons) BVetMed MRCVS
Veterinary surgeon and Practice Partner at:
● Peterborough Vets4Pets 231-233 St Paul's Road Peterborough PE1 3RL Tel: 01733 890777
● Bretton Vets4Pets Inside Pets at Home Unit 2 The Bretton Centre Peterborough PE3 8DN Tel: 01733 261094
Do you have a pet or animal health question? Send it to us at: Holly will endeavour to answer all questions, whether published or not!
Leave a Reply