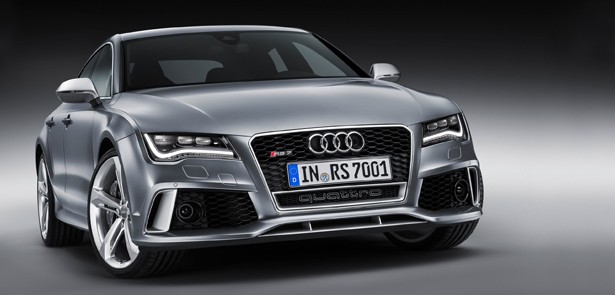 German engineering is renowned the world over. The German phrase Vorsprung durch technik as used by Audi for its advertising campaigns and roughly translating as 'progress through technology', encapsulates the country's attitude to precision and excellence
Owners of German cars will appreciate the thoughtful engineering that goes into producing their trusty steeds and local firm TWG Sports shares that passion. The Longthorpe-based service mechanical repair and maintenance specialist works exclusively on German marques: BMW, Mercedes-Benz, Porsche, VW and Audi. Owner Mark Twigg is a lifelong fan of German engineering: 'It's second to none. The cars are reliable and, for a mechanic, easy to work on.'
TWG Sports has diagnostic equipment specific to each of the marques, which allows Mark and his team to rapidly and, crucially, accurately pinpoint any faults within the car, saving time and removing uncertainty. As an independent garage, TWG Sports ensures only genuine parts are used, so that even if a car's under warranty its owner can tap into TWG's expertise without fear of invalidating the warranty. The team certainly enjoys an enviable pool of expertise, with over 70 years' experience of German marques between them. A number of its mechanics are dealership trained, bringing their specialised knowledge with them. A standard service starts from just £79 +VAT, with occasional offers on MOT and service packages.
Thanks to their low overheads and complete independence, Mark prides himself on his team's exceptionally competitive per-hour pricing, which can add up to considerable savings for time-intensive jobs such as changing brake components or fixing a clutch. 'We also offer good technical advice for commonly occurring faults. Some things have a tendency to crop up in certain models, so we can give customers advice on what to look out for and the common pitfalls to avoid,' says Mark. 'They can ask me what model is best, what engine's best and so on, which can really help when they're considering their next car.'
TWG Sports performs servicing for all German cars in the Peterborough area, with Porsche owners travelling from even further afield due to the scarcity of Porsche specialists in the region. Having worked on all ages of all models of all marques, the team has an in-depth knowledge built up over years that can pay dividends when it comes to servicing or repairing your German-badged car.
TWG SPORTS Thorpe Road, Longthorpe, Peterborough PE3 6LU 01733 332911, www.twgsport.co.uk
Leave a Reply