Peterborough set to go primal with Reebok Spartan Sprint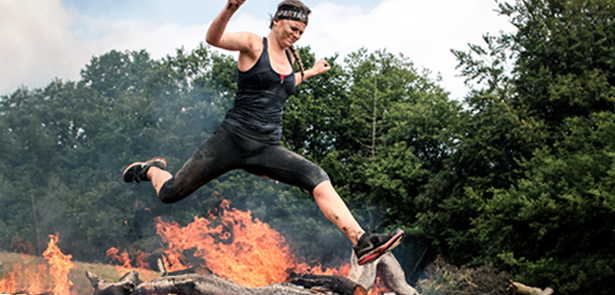 Local people across Peterborough and the surrounding counties are getting ready to 'Spartan Up' as Reebok Spartan Race, the world's leading obstacle race, comes to Elton Hall on Saturday, 5 September
Appealing to people of all ages and abilities, the 3,800 acre estate on the border of Peterborough and Cambridgeshire will host the 5km Spartan Sprint. The Sprint event includes 15 obstacles and is a great introduction for anyone new to obstacle course racing.
Commenting on the races coming to the area, Joe De Sena, Founder and CEO of Reebok Spartan Race, says: "We're incredibly excited to be bringing the race to the beautiful setting of Elton Hall and we're encouraging everyone from the surrounding counties to get involved and Spartan Up! Spartan isn't just a race, it's a lifestyle. We don't just see our racers on the start line, we work with them from their sign-up all the way through to race day in order to encourage a real lifestyle change.
"We share free training tips and workouts and provide nutritional advice in the weeks leading up to race day, ensuring our racers are prepared to be the best they can be. The mental attitude we encourage ensures people can tackle any of our obstacles on race day and also leaves them inspired to overcome challenges in life off the course. So whether you're completely new to this sort of event, or you're already feel fit but want a new physical challenge, we're on hand to help and show you what it's like to be a Spartan."
Participation in obstacle course racing is growing rapidly in the UK and across the globe with an incredible 10 million people now taking part annually. Since first entering the UK in 2010, Reebok Spartan Race has experienced phenomenal growth and is now aiming to inspire Brits to join over one million people in participating in 150 of its races across 25 countries.
For many people it's the physical and mental challenge of an outdoors obstacle course race that appeals. To encourage competition and enable participants to improve their personal best, Reebok Spartan Races are the only Obstacle Course Races to feature chip timings, which gives participants the opportunity to see where they rank globally and the most successful competitors the chance to race internationally too, culminating in the Reebok Spartan World Championship.
To register your place as an individual or team, or to find out more visit www.spartanraceuk.uk
Leave a Reply