Get #thatfeeling at Slimming World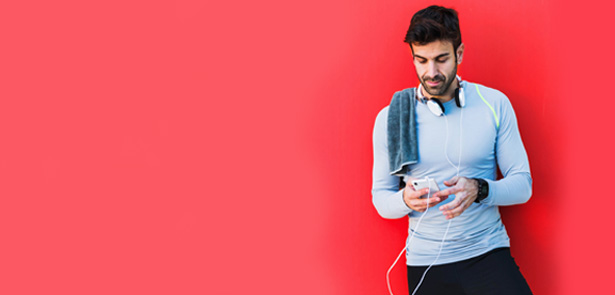 Now January is upon us, many of us will have made New Year's Resolutions and for many of us one will be to get healthy by going on a diet and losing weight. The word 'diet' brings up so many negative connotations: I can't eat this, I can't drink that, I can't socialise, so straight away we're feeling restricted, deprived and we haven't even started yet! By Mike Jarvis
Slimming World is NOT A DIET!
Let me let you into a secret… Slimming World is NOT A DIET, it's a lifestyle change and we focus on the positives of what you CAN have. Yes, we have to make some changes to achieve our weight loss dreams, but nothing is banned on our generous and liberating Food Optimising plan, which makes slimming easier than ever before. We have been running for over 50 years and in that time have helped millions of slimmers change their lives for the better. With Slimming World you are in control, our plan focuses on helping you discover the wonderful world of Free Food, that you can eat in unlimited amounts to fill you up so you can lose weight without EVER GOING HUNGRY.
Suitable for all
It's suitable for everybody no matter what your age or circumstance. It fits, around the busiest of lifestyles and is so family friendly that there's no need to be cooking different meals for the kids — we'll even show you how easy it is to make Slimming World friendly burger and chips, and curries. No matter what your favourite meal is, we can help you make it in a way that you can still enjoy yourself and lose weight at the same time. We do all the hard work for you, by advising you what you can eat, so there is no need to be calorie counting or weighing and measuring our Free Food — just cook, eat, enjoy and watch the weight fall off.
Safe and easy
The plan is easy and safe, it's backed by Public Health England and the Royal College of Midwives (the only weight-loss plan recommended for pregnant and breast feeding mums) and the health benefits of losing weight are endless, we have so many examples of members who have been able to reduce or even cease medication for various ailments (including diabetes) because they have lost weight with Slimming World. At Slimming World our groups are where the 'magic happens' — there's never any judgement, just support, advice and encouragement, with a few laughs along the way and you're guaranteed to make friends as you're meeting a whole host of friendly, like-minded people. Our members range from 11 to 90+ and they are all in control of their slimming destiny.
Make 2020 your year
We are not prescriptive, you decide what weight and size you want to be, we're there to help you achieve your happy weight and when you get there we'll be jumping off the rooftops celebrating with you. There are over 80 sessions a week in Peterborough and the surrounding area and over the course of the last year a staggering TEN THOUSAND stone has been lost by fabulous members, many of whom have changed their lives in so many different and positive ways, as you can see from the pictures here. All of our consultants have been on a weight loss journey themselves and understand the mind set of the slimmer. This means our groups are full of understanding, compassion, respect, support and motivation. So if 2020 is the year you want to rediscover you and get #thatfeeling, then Slimming World is the place to be.
• It couldn't be easier to find a group suitable for you, simply visit
www.slimmingworld.co.uk/nearest-group
Image: www.freepik.com/free-photos-vectors/mockup
Mockup psd created by freepik
Leave a Reply