Style Tips For Autumn And Winter Fashion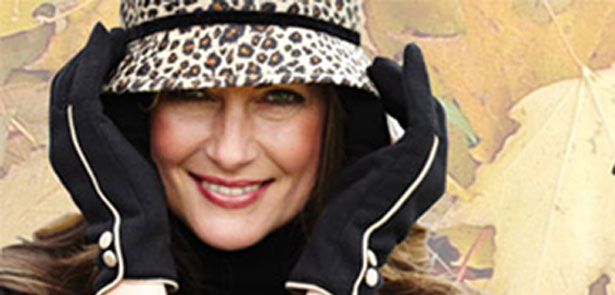 To help you make fantastic choices for your wardrobe this season, the style experts at Bonmarche have some handy tips to help you choose your perfect autumn winter look
As the days grow shorter and you find yourself packing away your sunglasses for another season, don't mourn the sun… Celebrate autumn with a fabulous new wardrobe packed full of exciting styles you'll love wearing all the way through to spring.
To help you make fantastic choices for your wardrobe this season, the style experts at Bonmarche have 5 handy tips to help you choose your perfect autumn winter look.
Don't Be Afraid of Colour
During the drab months of winter, it can be hard to feel inspired to wear colour. This season, embrace the rich shades of red, blue, teal and purple. Whether you're wearing a new skirt or a blouse for work, try one of the fabulous new styles in a range of inspiring colours and prints; perfect for smart and casual occasions.
It's Never Too Late To Try Something New
When you've found your favourite look, it can seem daunting to try a new style or fit. This year, why not try a box pleated skirt instead of an A line skirt…or a fitted blouse instead of your favourite t-shirt? You may even surprise yourself and find a whole new you!
When in Doubt…Accessorise!
If you've already picked your autumn winter wardrobe or you're working to a budget, why not try accessorising? You can find yourself a fantastic new hat, scarf or gloves to match and co-ordinate with your favourite outfits, be it a chiffon scarf for an evening out or a winter hat for a walk in the park.
Make a Statement
Fashion is fun, so don't be afraid to make a statement with a bold fashion choice. Pick a printed top over a plain basic t-shirt and don't be wary of mixing patterns! Match up co-ordinating ladies tops and skirts for a striking all over look that will make a statement and ensure you are noticed and admired wherever you're going.

Leave a Reply