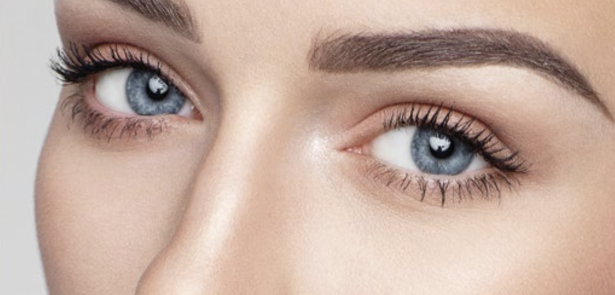 The eyes have it! Make the most of your finest features at Melanie Richard's Hair & Beauty salon – an independent, family-run business offering premium quality hair and beauty treatments.
Lovely lashes
We are delighted to now offer Classic, Volume, Light Volume & Hybrid Eyelash Extensions at Melanie Richard's. Extend the length and thickness of your eyelashes – ideal for holidays, special occasions or just everyday wear.
Lash extensions, when applied properly, will not harm your natural lashes. Eyelashes, like hair, have a growth cycle of shedding and growing but are not as noticeable without extensions. Your beauty therapist will advise you on the best aftercare for your lashes to keep them looking fresh.
Classic Lash Extensions give you longer, thicker and fuller looking lashes, with a natural looking effect which is long-lasting and waterproof.
Volume Lashes use a technique in which multiple lash extensions are applied to your individual natural lash before being fanned to give a fuller lash line.
Light Volume Lashes are lighter, fluffier and give a fuller look.
Hybrid Lash Extensions combine two different lash extension techniques rolled into one set of gorgeous lashes.
Fed up with having eyelashes that just never seem to grow? Why not enjoy a combination of three techniques including 2D, 3D and classic lash extensions? This means you get the best bits from all three techniques to give volume and length, resulting in a wispy, textured lash extension look.
Fed up with straight eyelashes and having to use eyelash curlers? Lash Lifting gives you the same effect for four to six weeks.
You can also have your eyelashes permed at Melanie Richard's beauty salon. This effective treatment includes tinting your eyelashes before adding extra curl to make your eyes look larger and wider.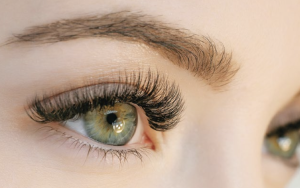 Beautiful brows
Get the best out of your brows! HD brows is a precise, luxury brow treatment completely tailored to your natural brows. The seven-step treatment includes tint, wax and threading to get the most definition out of your natural brows – highly effective if you need a complete brow re-shape or you have eyebrows that are over-plucked or sparse.
If your brows aren't quite going the way you want, Brow Lamination could be for you. This is a two-step eyebrow treatment that corrects the brow shape. If you have unruly, flat, sparse or downward growing hairs, eyebrow lamination can actually change the direction of growth to create a more uniform look and a more desirable brow shape. A brow lamination treatment typically lasts about four to six weeks. It can also help to achieve instantly fuller looking eyebrows using your existing hair, whether you want to correct your shape, lift the hairs, or make the most of both of these options.
Threading allows for a more defined and precise shape. Unwanted brow hairs can easily be tidied up using a thin, twisted piece of cotton thread which is rolled over the brows to remove hair. Even the tiniest hairs can be removed.
Top tips to keep your Eye Lash Extensions looking fresh
Eyelash extensions cannot be permed or tinted.
Remove eye make-up with oil-free cleansing products.
Maintain your lashes. We recommend you book your lash infill appointment every 3 weeks.
Melanie Richard's Hair & Beauty
100 Bridge Street, Peterborough PE1 1DY.
01733 553600 www.melanierichards-hairboutique.co.uk
Leave a Reply